Local
People have been calling police over social distancing violations
"Dispatchers should not have to get these calls."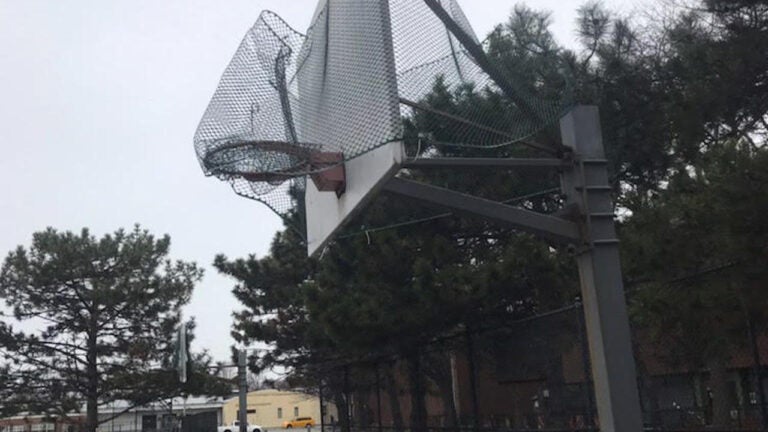 Local police have been fielding calls from people reporting others violating social distancing guidelines during the COVID-19 crisis.
In Cambridge, the department took a number of calls throughout last week and over the weekend asking officers to respond to reports of people not heeding officials' pleas to stay away from each other, according to Jeremy Warnick, a spokesman for the city's police department. He said it's difficult to put a number on the actual number of calls since they're filed differently.
Social distancing, that is maintaining about a 6-foot distance from other people, is being used as a method to deter the spread of the coronavirus. But not everyone has been practicing it, prompting the calls.
However, Warnick said the calls have decreased this week. In part, officials believe it's due to Gov. Charlie Baker's "stay-at-home advisory."
The city also took matters into its own hands. Basketball hoops were removed from the courts at Danehy Park; at Ahern Field, the hoops have been blocked with netting. The city also blocked off Danehy Park's dog park since there were "large volumes of people congregating there," Warnick said.
In Amherst, Paul Bockelman, the town manager, asked the public not to call 911 due to people not following social distancing guidelines.
"It is not something we are going to respond to," he said, according to MassLive. "Dispatchers should not have to get these calls."
Boston EMS is also asking people not to call 911 for COVID-19 testing. For anyone who has been possibly exposed to the virus, is symptomatic, or may need to be tested, officials are asking for them to contact their primary care doctor, or Mayor Marty Walsh's health line at 617-534-5050.
There's also a variety of resources available by calling 211, the organization said.
Give us a call by dialing 2-1-1 from any cell phone or land line in Massachusetts 24/7 with translation in over 150 languages. Plus we offer information and referrals for social services (childcare, mental health, housing, food, utilities, etc) for all of MA today and all year! https://t.co/jYrvL282Bz

— Mass211 (@Mass_211) March 15, 2020
<hr>
<h2>Your 60-second guide to social distancing during the coronavirus outbreak</h2>
---
Get Boston.com's e-mail alerts:
Sign up and receive coronavirus news and breaking updates, from our newsroom to your inbox.