Local
MBTA: 3 bus drivers test positive for COVID-19
"To ensure we can protect the health and safety of our workforce, we strongly urge essential travel only."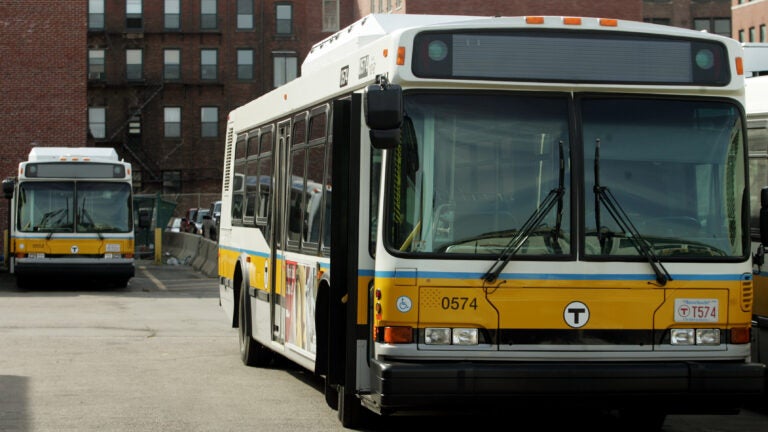 Three MBTA bus drivers have tested positive for the novel coronavirus, the transit agency announced Wednesday.
After the cases of COVID-19 were confirmed Tuesday, the MBTA says it enacted protocols to clean and disinfect all "exposed work areas, vehicles, and equipment" at the Cabot bus facility.
"We ask the public to keep our employees in their thoughts, and I continue to express my deep gratitude to the women and men of the MBTA workforce who are serving a vital purpose in combatting COVID-19," MBTA General Manager Steve Poftak said in a statement. "To ensure we can protect the health and safety of our workforce, we strongly urge essential travel only, and we will continue our enhanced protocols for cleaning and disinfecting all vehicles, equipment, and surfaces."
The MBTA did not disclose which bus lines the drivers worked on. The transit agency said public health officials have already alerted those who had close contact with the drivers and are providing them with additional instructions for self-quarantine.
"Under health information privacy laws, the MBTA is prohibited from providing identifying information about a particular employee's medical status," the T said.
On Saturday, the MBTA began implementing a rear-door boarding policy on all buses and trolleys at street-level stops on the Green and Mattapan lines to support social distancing. According to the MBTA all high-contact surfaces on buses are being cleaned and disinfected during mid-day layover periods.
"In an effort to protect the health and safety of the MBTA workforce and customers, this new protocol is in addition to the daily cleaning and disinfecting of all MBTA fleet vehicles that takes place once every twenty-four hours," the T said in a statement. "These protocols also extend to all high-contact surfaces at subway stations throughout the MBTA, which are disinfected every four hours."
As of Tuesday, there were 1,159 cases of COVID-19 in Massachusetts. Officials have warned repeatedly those numbers are expected to rise daily as more people are tested. Eleven people in Massachusetts have died from illness caused by the virus.
<hr>
<h2>Drone footage captures the nearly bare streets of Boston</h2>
---
Get Boston.com's e-mail alerts:
Sign up and receive coronavirus news and breaking updates, from our newsroom to your inbox.