Local
Michelle Wu launches 'Boston Stays Home' challenge to bring together communities amid social distancing
The initiative promotes supporting small, local businesses while encouraging social distancing.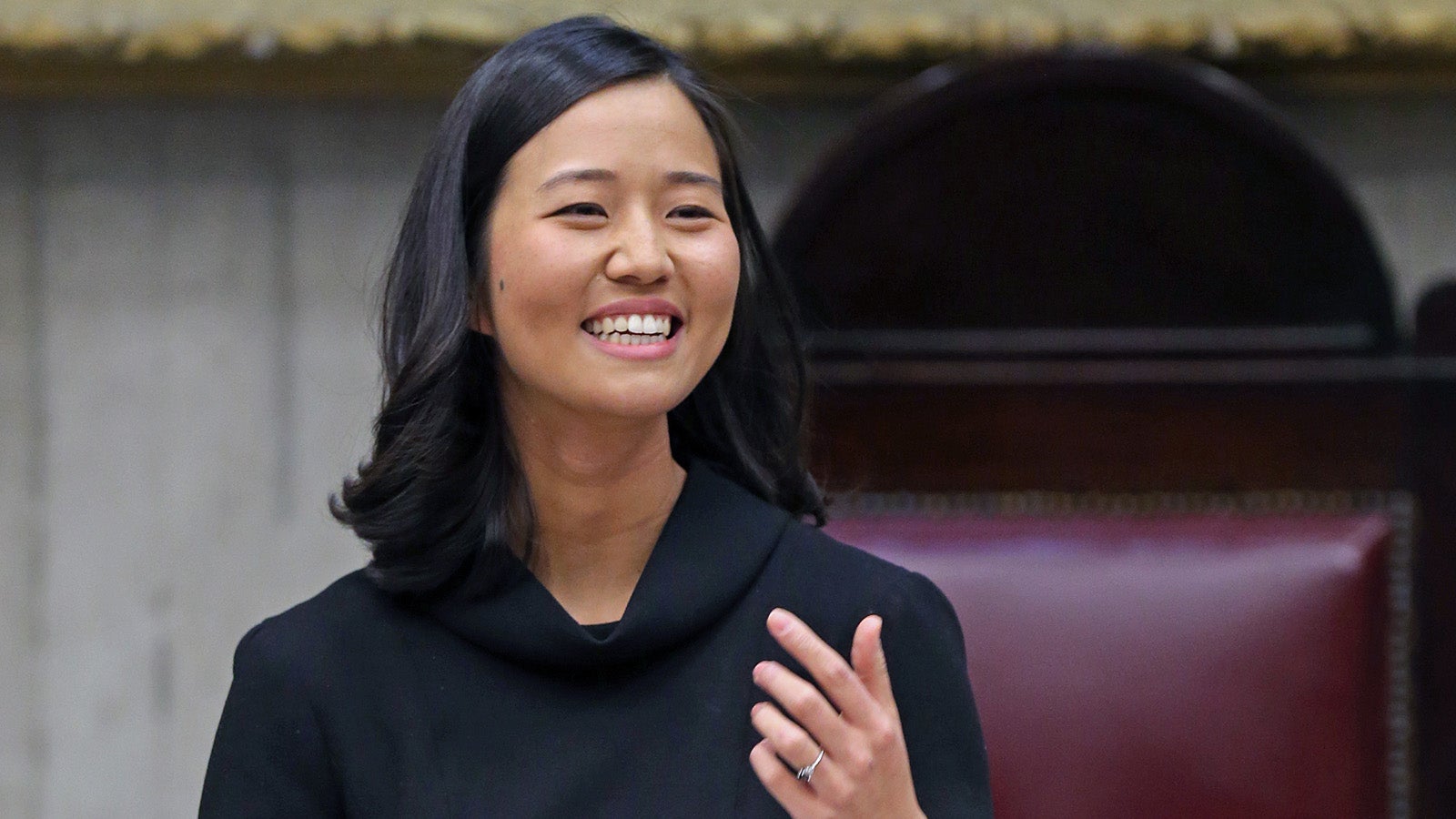 Boston City Councilor Michelle Wu is looking to help communities keep coming together in the time of social distancing through an online initiative that launched Monday.
The "Boston Stays Home" social media challenge is asking residents to do one thing every day  — like take an online yoga class or order takeout from a local restaurant — to keep residents together while still isolating to hinder the spread of COVID-19.
"Our goal is to raise awareness while bringing people together during a time of uncertainty and stress," Wu said in a statement. "As we work on policy solutions for financial relief, food access, and equitable recovery, we also want to remind everyone of the importance of coming together. We've launched this challenge to create space for Boston residents to connect with one another across shared activities with a week of action to build community while staying home."
Challenge actions include "Meditation Monday," during which residents can take a free yoga class online; "Takeout Tuesday," calling on neighbors to order food from their local favorite; "Policy Wednesday," in light of the city council's noontime meeting; "Small Business Thursday," calling on the public to support neighborhood businesses; "Fitness Friday," prompting people to go on a bike ride, walk, or run; "Social Saturday," encouraging folks to hold a virtual brunch with friends and family; and "Inspiration Sunday," asking participants to share an "uplifting quote or message" on social media, according to Wu's office.
#BostonStaysHome Challenge!
Join in all week🧘🏻🥡💻📣🚲🤳🏾✨#stayhome #staysafe #savelives#COVID19 #bospoli #mapoli pic.twitter.com/1vLZdyrRze

— Michelle Wu 吳弭 (@wutrain) March 30, 2020
The initiative, using the hashtag #BostonStaysHome, also includes two live-streamed conversations on Wu's Facebook page on Tuesday and Wednesday where Wu will discuss virtual health care and local food access with guests, respectively.
The social media challenge follows further calls from city officials urging residents to keep their distance from one another, even when they are out and about.
On Sunday, Mayor Marty Walsh announced new measures at the city's public parks aimed at reducing crowds that have sprung up on fields, basketball courts, and beaches.
Residents can no longer play sports like tennis, street hockey, soccer, and basketball, although passive activities like jogging or walking are still allowed in the city's green spaces, according to officials.
Crews have started to put zip-ties on basketball nets and will soon put up signage telling park-goers what's allowed and what is not.
"We're not going to be arresting people," Walsh said. "I don't want to be fining people. We shouldn't have to do that. By now everyone understands the severity of the coronavirus, or most people should understand the severity."
<hr>
<h2>Walsh: "There is no economic recovery without public health" (March 25)</h2>
<hr>
---
Get Boston.com's e-mail alerts:
Sign up and receive coronavirus news and breaking updates, from our newsroom to your inbox.