Local
See a 'wicked vacant' Boston in this aerial footage
This is what Boston looked like over the weekend.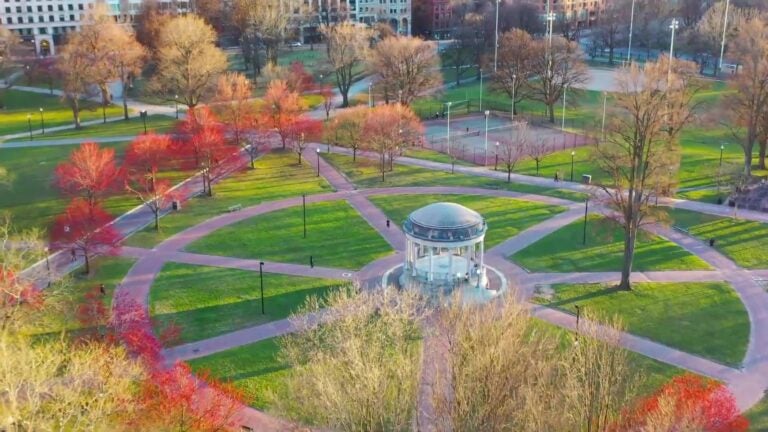 It's been 20 days since Gov. Charlie Baker declared a state of emergency, two weeks since he shut down the schools, and a week since he ordered all non-essential businesses to close in the wake of the coronavirus pandemic. Our city can't get much quieter than it is now.
In response to Boston's economic and social downturn, Michael Holzwarth of Waltham brought his drone downtown to capture striking shots of the largely empty city. He shot the footage last Friday and Saturday, during mild spring weather that would typically turn out crowds of shoppers and commuters.
"For all intents and purposes, I was shooting at rush hour," Holzwarth said. "It's so eerily quiet and almost apocalyptic."
The video, which Holzwarth calls "Wicked Vacant Kid," includes shots of popular locales like Christopher Columbus Park and Kenmore Square. Spring in Boston usually means outdoor wedding parties and raucous Red Sox revelers, but for now, they're staying in.
Holzwarth works as a hospitality consultant, but he also shoots drone footage with Above Summit, a Boston-based studio. He's worked on projects like the critically-acclaimed 2019 mystery Knives Out, shot here in Massachusetts. Holzwarth posts his own work on his Instagram account @instah_drone.
See his video below:
---
Get Boston.com's e-mail alerts:
Sign up and receive coronavirus news and breaking updates, from our newsroom to your inbox.