Local
Revere senior housing complex reports 5 deaths among residents, 13 COVID-19 cases
Five residents at the Jack Satter House have died since the COVID-19 outbreak began.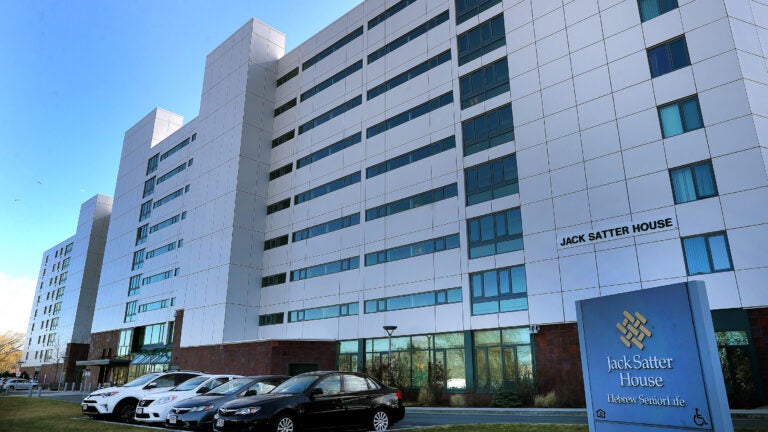 Thirteen residents at the Jack Satter House in Revere have tested positive for COVID-19, eight of whom are now hospitalized, the senior housing community said in a statement Tuesday.
Five residents at the independent living facility have died since the outbreak of the novel coronavirus began, including an individual whose cause of death has not yet been determined, Hebrew SeniorLife, which runs the facility, said in a post on their website.
"We send our deepest condolences to the families of these residents – may their memory be a blessing," the facility said. "Our thoughts are with those who are ill and we send our best wishes for their full recovery."
Visitation to the senior living community has been restricted to "essential care only," which includes private aides if pre-registered, and Hebrew SeniorLife is asking any residents who are sick to contact staff immediately.
"Due to COVID-19 cases among residents of Jack Satter House and rapidly escalating COVID-19 cases across Revere, on March 26 the City of Revere directed all Jack Satter House residents to quarantine in their apartments and not leave their apartments," Hebrew SeniorLife said. "This is necessary for the health of the residents and the community at large. Hebrew SeniorLife staff members are calling each Satter House resident individually to check in on their physical and emotional well-being and to learn of any critical needs they may have. Meals, groceries, and other needed essentials will be delivered to residents daily."
All dining rooms have been closed. The community also has a screening process in place for staff and vendors arriving at the facility.
As of Monday, public health officials had reported 5,752 cases of COVID-19 in Massachusetts and 56 deaths from the illness, the majority of which have been among seniors and individuals with underlying medical conditions.
---
Get Boston.com's e-mail alerts:
Sign up and receive coronavirus news and breaking updates, from our newsroom to your inbox.