Local News
All but one Boston city councilor voted for a non-binding resolution for a rent and mortgage moratorium
"It is reckless to allow a message to be sent that this pandemic is a free pass on rent and mortgage payments."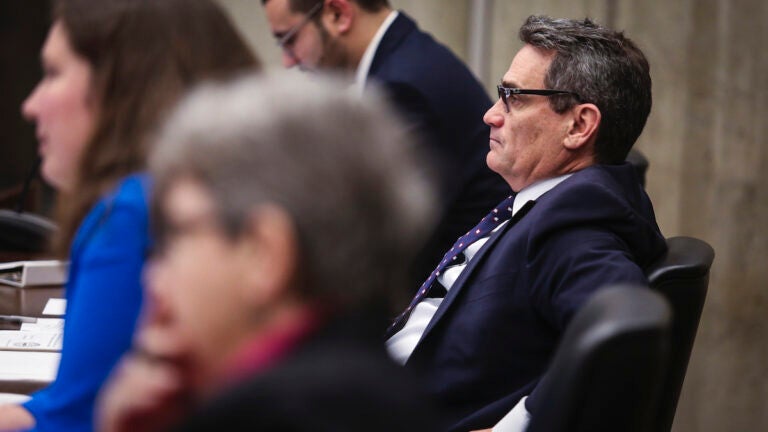 The Boston City Council Wednesday made official its support for a moratorium on rent and mortgage payments, as well as evictions and foreclosures, during the COVID-19 emergency.
The non-binding resolution, proposed by Councilor Ricardo Arroyo last week, urges decision-makers at the city, state, and federal levels to implement the freeze while the economy reels from the financial fallout of the coronavirus pandemic and residents struggle to cover the cost of their bills.
Through an amendment, the resolution advocates for a 90-day pause "with the option to renew on a quarterly basis" until the end of the public health emergency.
The measure passed nearly unanimously, except for one dissenting vote.
Councilor Frank Baker stressed that the council does not have the authority to implement such a moratorium and that issuing a resolution would only serve to confuse residents, calling it "a dangerous message to send."
"We need honest, responsible, and practical leadership," Baker said in a statement explaining his vote released after the meeting. "We should not expend valuable time grandstanding and considering disingenuous policies that we as the City Council, have no authority to put into action."
Last week, the council delayed taking a vote on the resolution after Baker, a landlord himself, objected.
"It is reckless to allow a message to be sent that this pandemic is a free pass on rent and mortgage payments," Baker said in his statement. "In fact, choosing not to pay rent, without proper state and federal protections in place, will have personal and long term consequences for individuals and businesses and hurt the economy."
Instead, Baker voiced support for the state and federal government "to direct relief and aid where it is most needed during this difficult time."
But Arroyo, who rejected the idea that people with the ability to still make payments would not do so if the council passed the resolution, said the goal is to speak up for residents who cannot pay as a result of COVID-19 and are fearful of what's to come.
Gov. Charlie Baker on Tuesday extended his executive order closing all nonessential businesses through May 4, Arroyo noted. The council also passed a similar resolution voicing support for a moratorium on rent and evictions for commercial property last week, he said.
"It is well within our power as a body to advocate for a rent, mortgage, eviction, and foreclosure moratorium and is in fact the least we can do at a time when so many of our residents are at risk of losing their housing and businesses," Arroyo said.
Seeking to bridge the divide, Councilor Michael Flaherty proposed three amendments that, in part, sought to voice that residents unable to pay rent or mortgage should submit documentation proving their inability to pay. Other tenants and residents would still be expected to fulfill their payment obligations if they are able to do so.
But each one — all supported by Baker — failed to pass after Arroyo objected over concerns about establishing barriers for those who need relief and logistical questions regarding proof of inability to pay due to COVID-19 circumstances.
Councilor Kenzie Bok said those kinds of clauses were not necessary for the purpose of the resolution.
"It's designed to express the urgency around these matters and the linkage between the mortgage relief and rental relief at this time," she said. "We're in the resolution calling on the government at every level … to figure out programatic ways to do this."
Arroyo said even with the resolution passed, there must be continued pressure on state lawmakers to take action.
"Today you can still file eviction proceedings as before and we know that many residents do not even make it to Housing Court before complying with the eviction request," he said.
So far, the state Housing Court has suspended most eviction proceedings through April 21. The Boston Housing Authority told the court last month that it will not pursue "non-essential eviction actions" for as long as Massachusetts remains in a state of emergency.
Amid a chorus of calls for a moratorium from lawmakers across the governmental tiers, Mayor Marty Walsh, with support from local real estate and community organizations, has also urged property owners to forgo evictions for 90 days.