Local News
500 Boston families have housing vouchers but remain homeless. Councilors are asking landlords to reach out.
"We need to get our families housed and if we are to weather this pandemic, we must do it right now."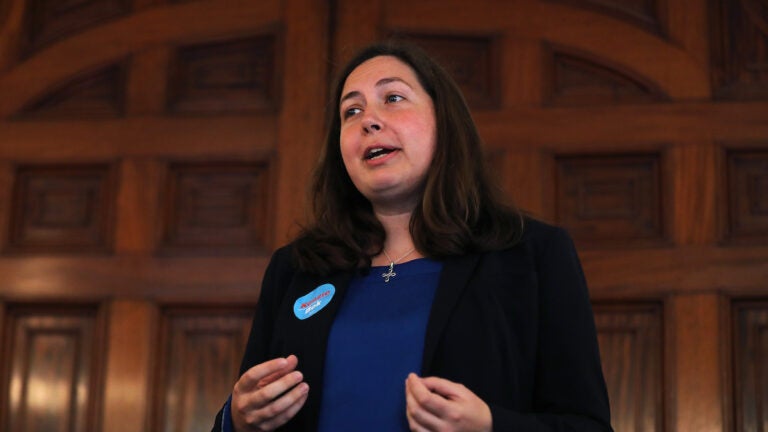 There are hundreds of families who are homeless in Boston, either confined within the walls of the city's shelters or without a place to stay, even amid the necessity to social distance and hunker down during the COVID-19 pandemic, officials say.
Now, city councilors are asking landlords to consider offering up vacant properties to those in need as agencies try to alleviate overcrowding in shelter programs.
"The reality is we have 500 families right now in shelters with housing vouchers who have not found permanent housing, and I think we really need to seize this moment to solve that problem and get those families housed," said Councilor Kenzie Bok, a lead sponsor of a resolution calling on property owners to consider helping out.
The measure passed unanimously.
"It's a public health emergency for them and we have in the City of Boston right now … 500 vacant, suitable units that are sitting in the housing stock," Bok added.
The intent behind the resolution is to amplify the efforts underway by the Boston Housing Authority to pair families with empty units, Bok said. The hundreds of families currently in need already have vouchers in hand from the federal Housing Choice Voucher program, allowing the low-income residents to put 30 percent of their income towards rent while the BHA pays the remaining rent balance.
Bok said the program is able to pay competitive market rents in most Boston neighborhoods. By bringing in voucher-holding tenants, landlords can also make a stable income during an uncertain time, she said.
Even under normal circumstances, it's difficult to find affordable, family-sized housing in the city, said Councilor Annissa Essaibi-George, a co-sponsor of the resolution. But voucher holders often face stereotypes, and now is the time to push past the stigma, she said.
"We need to get our families housed and if we are to weather this pandemic, we must do it right now," Essaibi-George said. "It is more clear to those of us with stable housing that housing is an essential part of healthcare and wellbeing."
Bok acknowledged that landlords may be hesitant to rent to program enrollees due to red tape surrounding the process, but she said there is a willingness from the BHA to work through those hurdles to place families in housing quickly.
According to the BHA, voucher-holding families make either 50 percent or below area median income. Eligible properties must undergo a health and safety inspection — a process that happens within 48 hours after a landlord selects a tenant, the agency says.
"There's a lot of things moving during this crisis that we should learn from going forward," Bok said.
Last week, officials announced that through a partnership between the BHA and Boston Public Schools, 1,000 additional housing vouchers will be made available for families with public school students.
Thanks to my cosponsor @AnnissaForBos & to all my @BOSCityCouncil colleagues for voting to PASS this resolution! Now let's get our homeless families housed!

If you have a vacant unit, go to https://t.co/fYJ8Y8ueyT to list it, or call @BHA_Boston at 617-988-4540. #bospoli #mapoli pic.twitter.com/dCoIGYbnFk

— Kenzie Bok (@KenzieBok) April 8, 2020
Real estate tax and rental relief
Bok, Councilor Michelle Wu, and Councilor Lydia Edwards are also asking the council to talk over an emergency program to defer real estate tax collection.
"Recognizing that real estate tax revenue is a critical source of funding for essential city services and obligations, the council should better understand the impacts of residential or commercial property tax deferral on community stability and the City of Boston budget while developing a robust strategy for relieving pressure on tenants and property owners," Wu said in a statement.
Wu filed an additional hearing order Wednesday calling on the council to discuss rental relief for commercial and residential tenants in city-owned buildings and properties owned by the Boston Planning and Development Agency.
<hr>