Local
Here's how a couple of local small businesses have gone completely virtual
"I feel so lucky that we even have the opportunity to sell what we are selling on Instagram."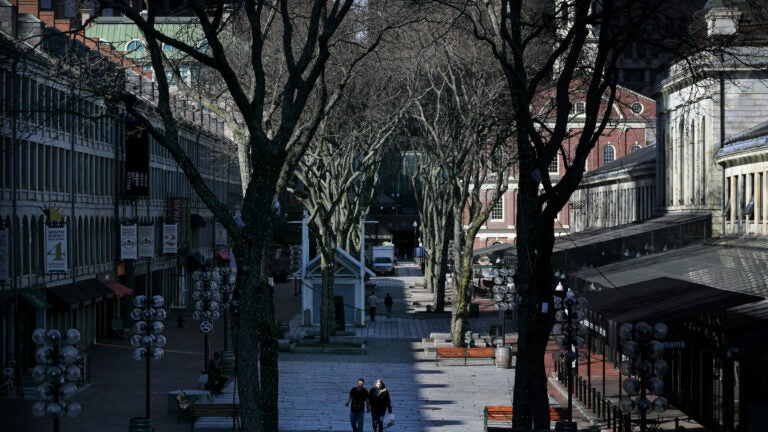 With all non-essential businesses closed in Massachusetts until at least May 4, some local small business owners have found ways to use social media to continue to reach their customers.
It's a venture that won't rake in the same revenue as having their doors open, but at least it's something, they say, especially when some places are closed completely.
For Covet, a clothing and accessories consignment business with one store each in South Boston and Beacon Hill, business during coronavirus means turning up its Instagram and Facebook story game.
The store posts photos and videos of items in these stories, and customers can direct message on either social media platform to buy an item. Covet takes payment via Venmo and PayPal, and shipping is free for orders over $25. Those who live locally can pick up their purchases; a worker simply leaves them outside the shop door.
"This is a really tough time, so I don't want to downplay it, but I feel so lucky that we even have the opportunity to sell what we are selling on Instagram," owner Hanadi Hamzeh told Boston.com in a recent phone interview. "It makes me feel like at least the business is still moving, even if ever so slowly."
Sales are down about 85 percent, she said, and the longer businesses have to stay closed to curb the spread of COVID-19, the more likely the future could involve some "tough decisions." However, Hamzeh said that while things are challenging in the short-term, she believes the business will survive. She said she's considering loan and grant options available for small businesses.
To create the Instagram stories, one staff member goes into the store each day to take photos or videos of merchandise. Covet employs 21 people overall between its two locations.
"It gives them a little bit of a sense of purpose," Hamzeh said.
For customers, it's a way to remain connected, to support the business, and to buy something that they'll wear or use when social distancing ends.
"Most of our customers live in the neighborhood, and they're just trying to support us," Hamzeh said. "They're still trying to help out a little bit. I even had a couple of customers overpay us. It just warms my heart so much."
In Cambridge, Porter Square Books is working through dozens of online orders, Ellen Jarrett, one of the shop's owners and a buyer, told Boston.com.
"Since we closed, we got this huge influx," she said. "It's averaging about 100 a day."
Two members of the store staff are working from home while one owner goes to the shop each day to help fulfill orders from there; the business continues to have orders fulfilled from its warehouse, too. The store is also providing home delivery to residents of Cambridge and Somerville. Plus, customers are staying informed through the store's daily newsletter.
"I think we've figured for March, online orders should make us about even with last March," Jarrett said. "But we're definitely going to be down in April, no question."
The bookstore is also riding the publicity wave of being named Publishers Weekly's Bookstore of the Year.
"We're just trying to keep up," Jarrett said. "It's a good thing to have that problem."
The shop has about 25 full- and part-time staff, and most everyone is working, from constructing newsletters to dropping off deliveries, to working through online orders remotely, she noted. The bookstore is also working to elevate its social media presence.
"If online orders stay where they are, we should be able to scrape through," Jarrett said.
<hr>