Local
Mayor of Lynn issues mandatory curfew through executive order
"By taking these measures now, we get closer and closer to a time where we can all be together again."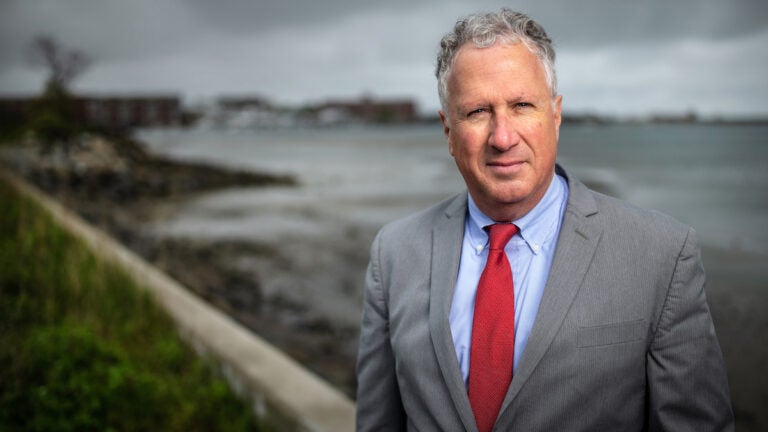 Effective Sunday, Lynn residents and visitors cannot leave their homes between 9 p.m. and 6 a.m. unless they are providing or receiving essential services.
The new rule comes amid two executive orders Mayor Thomas McGee issued Saturday after consulting with city agencies. The regulations are to ensure the city can effectively social distance while maintaining essential services during the coronavirus pandemic, he said.
"As the outbreak of COVID-19 through person to person transmission continues to significantly affect the way of life and health of our community here in Lynn, we must take additional steps to prepare for, respond to, and mitigate the spread to protect the health and welfare of all us," McGee said in a statement.
One order rolls out social behavior rules, such as prohibiting nonessential gatherings and requiring individuals to wear a cloth face covering "when social distancing in public cannot be met," when frequenting an essential business, or when they are in communal spaces inside a residential or commercial building.
Sick persons are not to leave their homes unless they are receiving medical treatment, the order says.
"Any concentration of individuals outside their home must be limited to workers providing essential services or individuals who are undertaking essential tasks, such as picking up pharmaceutical drugs, grocery shopping, or visiting a physician," the order says.
The second order mandates rules for essential services, including a "zero tolerance" policy that sick or symptomatic employees and workers who feel sick be sent home from work.
At restaurants, customers are prohibited from entering and must either use a drive-through, curbside pick-up service, or delivery. Ice cream trucks are not allowed to operate, and re-usable bags are banned, according to the order.
Essential services must also limit the capacity of customers and staff inside a business to 40 percent of the occupancy limit, and employees are required to wear a face covering, among other regulations, under the order.
Landlords and property owners may not enforce an eviction on residential or commercial tenants during the public health crisis, according to the order.
"It also prohibits a landlord or owner from accessing a tenant's dwelling space for purposes such as general inspections, displaying units to potential future tenants and other non-critical activities," officials said. "A landlord may only access a tenant's dwelling space to make repairs requested by the tenant, repairs required as a matter of law or to respond to a life threatening emergency."
Both orders are in effect through May 4. Violators can be fined up to $1,000, and businesses can also have their city licenses and permits revoked.
"By taking these measures now, we get closer and closer to a time where we can all be together again," McGee said. "This requires patience and discipline as we all work together as one Lynn. I am confident that we will get through this crisis by standing firm, and emerge stronger than ever."
In Boston meanwhile, Mayor Marty Walsh has recommended residents stay home between 9 p.m. and 6 a.m. Gov. Charlie Baker said last week, however, that he did not plan to recommend a statewide curfew.