Local
'The surge has officially started': Boston Medical Center ER doctor shares update from COVID-19 front lines
State Rep. Jon Santiago said he and his colleagues at the Boston hospital have seen an uptick in the number of patients with the novel coronavirus.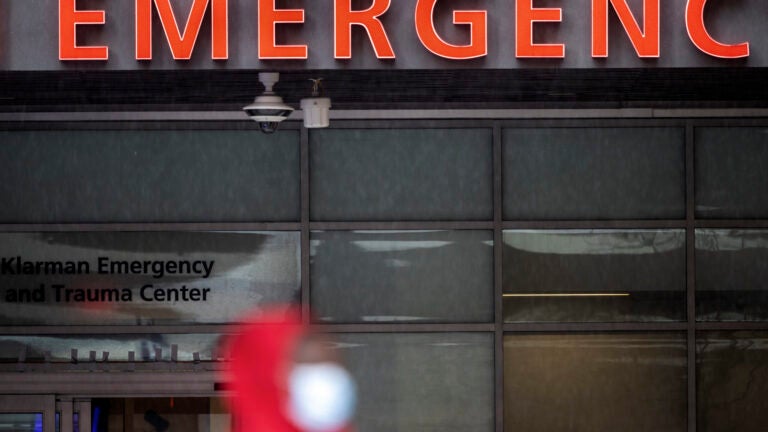 A Massachusetts state representative who also works in the emergency room of a Boston hospital is warning that the surge in coronavirus cases is underway.
Rep. Jon Santiago shared the update on what he is seeing during his shifts at Boston Medical Center's emergency room on Sunday.
"The surge has officially started," the ER doctor said in a video on his Twitter account. "Gov. Baker said from April 10th to the 20th to expect the surge in patients. So we're in the midst of one right now. And what I can tell you is that talking to my colleagues all across Boston that the number of patients coming in has definitely increased — the number of infections, hospitalizations, and unfortunately deaths have."
Just finished up an #eastersunday shift & wanted to update you all on our capacity. W/ newly opened field sites already online & @the_bmc converting floors for #coronavirus #covid19 patients, I am hopeful about our surge prep pic.twitter.com/98TUDGB1sm

— Jon Santiago (@IamJonSantiago) April 12, 2020
According to CommonWealth Magazine, Baker has set the estimated new number of cases during the surge as around 2,500 a day.
On Sunday, the state reported 2,615 new cases.
Baker and his administration are projecting that the state could see between 47,000 and 172,000 cases during the course of the pandemic. To prepare for an increase in patients and a strain on the state's health care facilities, field hospitals have been set up to care for less sick patients and free up beds in hospitals for severe cases.
At BMC, Santiago said the hospital still has room and capacity, adding that beds were added to the intensive care unit, which had become full.