Local
Martin Richard Foundation donates 350 meals to health care workers at North Shore Medical Center
"Even though [they wear] those surgical masks, oftentimes you can tell when someone's smiling."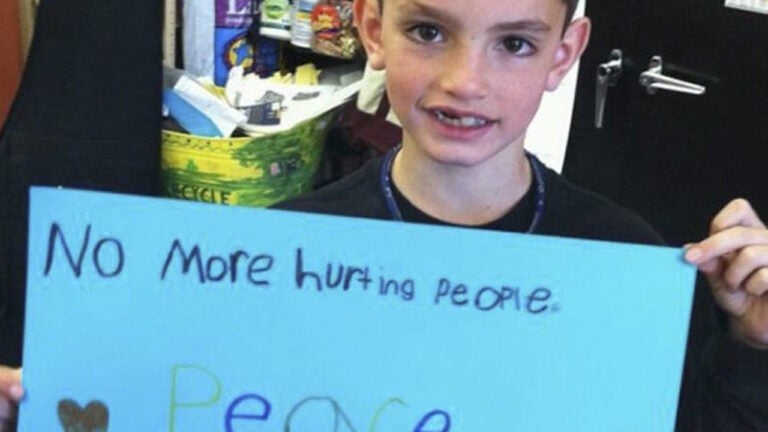 In honor of One Boston Day, the Martin Richard Foundation and nonprofit Sailing Heals is providing 350 boxed meals to the overnight staff at North Shore Medical Center in Salem.
Dubbed "Sailing Heals Meals," the effort endeavors not only to feed medical staff, but also provide business to local restaurants.
It's been seven years since 8-year-old Martin Richard was killed, and his family members injured, during the Boston Marathon bombings in 2013 while they watched the international sporting event. The foundation was born out of Martin's memory, and his dad, Bill, sits on the Sailing Heals board, according to a news release. The nonprofit, based in Salem and established in Marblehead in 2011, provides free sailing experiences to patients, their families and those who care for them.
"First and foremost, we want to show support and gratitude for our caregivers," Bill Richard said in the release. "These are the people showing up every day to take care of us and our loved ones – putting their own health at risk, with families at home and a tremendous amount of stress and intensity at their jobs."
The goal is to provide the initial meals via a grant from the foundation, with the hope of receiving additional funding, and adding restaurants to help. The first 350 meals are coming from Salem Gnu Kitchen, which has a commercial kitchen to help entrepreneurs, small businesses and caterers launch businesses, the release said.
"We certainly have a deep personal connection and have this unmet level of gratitude to first responders and health-care workers, and we will continue to do everything we can to support their efforts," Bill Richard told The Salem News. Richard is a Salem native, the newspaper noted.
He said that he wants the effort to lighten the mood for workers.
"I just hope it puts a smile on their faces," Bill Richard said in an interview with 7 News. "Even though [they wear] those surgical masks, oftentimes you can tell when someone's smiling.
The meals are set to arrive around 11 p.m. Wednesday night, according to the news station.
Along with helping restaurants, Bill Richard said in the release that it's a way to support Sailing Heals, noting that the nonprofit has decided to "repurpose their mission on supporting caregivers with meals rather than a healing day at the sea." Sailing Heals has been forced to postpone all events through the end of June due to the pandemic, its website says.
"We are proud to support our caregivers; whether on the water or through this effort, the work continues," Tricia Gallagher Boisvert, Sailing Heals executive director, said in the release.
<hr>
<h2>Walsh holds moment of silence for victims of Boston Marathon bombings</h2>