Local
Video: Emerson men's lacrosse reflected on the life of Daniel Hollis
"Our plan is to honor him in that way with how we carry ourselves every day."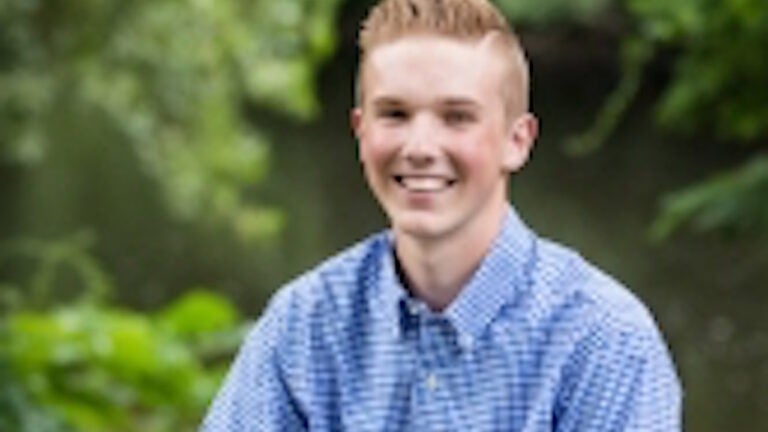 Daniel Hollis was known by his teammates as someone who was always smiling, had great hair, and an energetic, goofy personality. Those are just some of the qualities that members of the Emerson men's lacrosse team will miss about the sophomore goalkeeper.
Hollis died tragically in October after suffering brain damage and losing consciousness from an altercation he was in while leaving a party. Police suspect that he fell and hit his head, and a U.S Marine was investigated in connection with his death. In February, the Suffolk County Grand Jury announced that no one would be indicted in the case.
Those close to Hollis are continuing to honor his legacy. In a tribute video produced by Emerson Channel Sports, Hollis's teammates and head coach Matthew Colombini reflected on the things that made him special as a teammate and friend — and how they're keeping his spirit with them.
The video aired on Monday.
Before the NEWMAC Conference cancelled all spring sports in March due to COVID-19,  the team wore No.27  stickers — Hollis's jersey number — on the back of their helmets in his memory. Opposing teams in the NEWMAC joined in as well.
Goalkeeper Malcolm McGrath, who was close friends with Hollis, said he was emotional when he found out how the team was going to honor him.
"When I found out everybody was wearing the sticker, I almost cried," he said in the video. "Dan was my best friend so I know I wouldn't be who I am today without having known him."
The team also has his jersey hung up in their locker room, which helps midfielder Peirce Eldredge remember the talented goalkeeper and what he brought to the field.
"He was always making some ridiculous saves  that would make everyone scream and yell," Eldredge said."When I see his jersey hanging up in the locker room, you never forget it."
Colombini said that Hollis's attitude and character embodied the type of team they wanted to become.
"He was quick to pick anybody up when they were down and he was also quick to celebrate with everyone when they were up," he said. "He made the tough days a little easier and he made the really good days even better.
"Dan's going to be a big part [of the season] by reminding us about bringing energy everyday and having passion and enthusiasm for playing the game," he added. "Our plan is to honor him in that way with how we carry ourselves every day."