Local News
Rollins moves to vacate guilty pleas against 64 people affected by drug lab scandal
"Justice for them is required."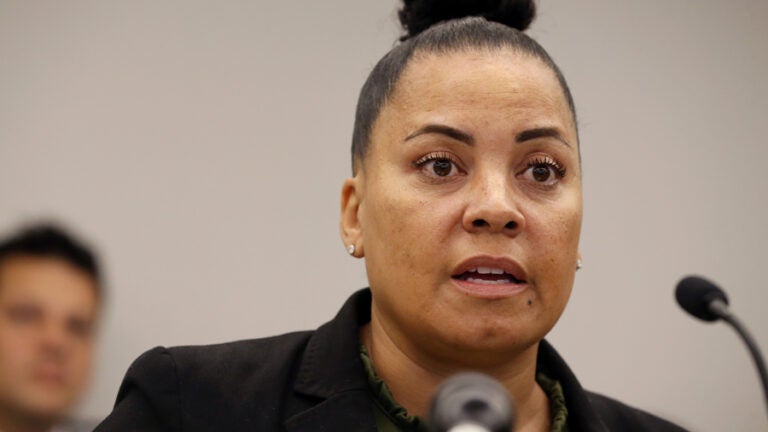 Suffolk District Attorney Rachael Rollins has moved to vacate guilty pleas against 64 people convicted of 91 drug charges related to a laboratory riddled with scandal.
In a case sent before the state Supreme Judicial Court on Monday, Rollins noted that the 64 people were convicted via plea deals even though they didn't actually have illegal drugs on them, Rollins's office said in a news release.
"Defendants have no bargaining power in plea deals," she said in a prepared statement. "Faced with long sentences if they go to trial and lose, as well as the threat of additional charges if the deal is not accepted, defendants very often accept a deal. In these specific cases, 64 defendants engaged in the calculus of plea bargaining without knowledge of evidence of their innocence or the gross misconduct in the Hinton Lab. Justice for them is required."
Since these people pleaded guilty to the drug charges, two chemists who worked at the Hinton lab, Annie Dookhan and Sonja Farak, between 2003 and 2012 have had their work "invalidated," according to the release. The problematic testing resulted in over 21,000 drug convictions being overturned, along with 8,000 cases involving 11,162 people related to work at the Amherst Lab, where Farak worked after Hinton.
"Because 64 individuals here accepted accountability, pleaded guilty, and were convicted without receiving exculpatory evidence, their constitutional rights were violated," the court filing says, according to the release. "The Commonwealth now requests that this Court remedy these constitutional violations by vacating their guilty pleas."
Christopher Post, an attorney with Wood and Nathanson who spent five years with the Committee for Public Counsel Services, as a member of the Drug Lab Crisis Litigation Unit, which was created to deal with the lab scandal.
"Post said he was reviewing an on-line submission from a victim of the scandal and saw in the database that had been created that the defendant's drug certificate was negative," the release said. "Further digging in collaboration with the ACLU resulted in a new database of hundreds of names from defendants around the state where drug tests were negative, even though pleas had been accepted."
Provided that the court vacates the guilty pleas, Rollins's office will give a "nolle prosequis," or a motion to dismiss. If someone wants their record expunged, the office will move quickly to address that, the release said.
"None of this happened while DA Rollins was in office, but to her credit, she dedicated the time and resources to make sure that justice was ultimately done in these cases," Post said in the release.