Local
Boston police investigating death of woman who was missing since January
Alenny Matos was last seen on Jan. 25 in Dorchester before her body was found in Hyde Park Saturday.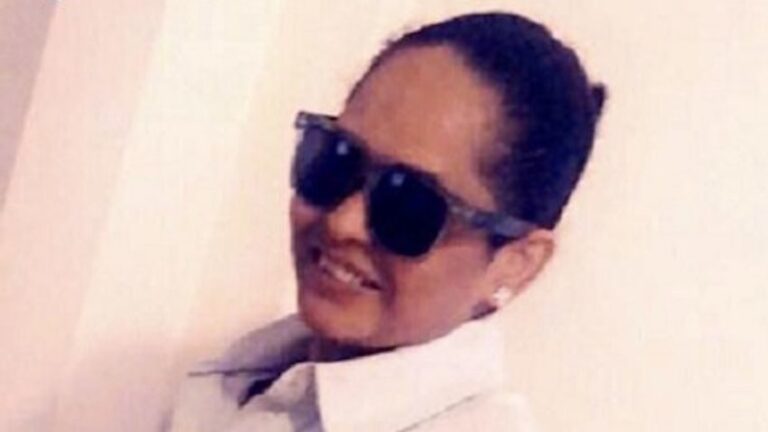 The body found Saturday in a wooded area near Enneking Parkway in Hyde Park has been identified as Alenny Matos, a Dorchester woman reported missing in January, authorities said.  
Matos, 38, was last seen in the area of 79 Spencer St. on Saturday, Jan. 25, police wrote in a news release. Matos was reportedly heading toward 21 Bullard St., but she never made it there. 
An autopsy conducted by the Chief Medical Examiner's Office to determine the cause and manner of death was inconclusive, police said in the release. 
Authorities are asking anyone with information on her disappearance or death to contact homicide detectives at 617-343-4470, or to anonymously submit a tip by either calling 1-800-494-TIPS or texting the word "TIP" and a message to 27463.
https://www.facebook.com/BostonPoliceDepartment/photos/a.341505297684/10157378205297685/?type=3&__xts__%5B0%5D=68.ARCC42COVnqh1l-2hsrtYRQ64FFp6fwkmOCocDLYr-ELu4hxb5YbbDhieCtcDrYz_xJQCLlrMTyp7U3M9tfCts8rrIaUmt_tEQAHR9bkNgcDOHS07FVcKhBJsyG398v7VvEefFl7PteXYfgQjnwTWHSj9wUSIf59ndmt6kHXpSSidWgsLZi86ohr7PwSADZglGxzI3K8snyvqYpD81KCPLa3Tj2wnvYJsI5ZxVY7WoGVTao17jR4BCv7HEDvIMH1qBmknDFv9OnJMTlTbMXLPL-Jviz-edEB-BC49eHpOwSVlObaNZoTRJa3JpVWQrjoMYA-Eue75MQ-DnYbgPMR&__xts__%5B1%5D=68.ARADbVE4fMUxEUVK2VXo129mLThw8Lcp_h2G8L_fA_zl7q05oihqDL2BSGKbJH5X8-A31apJ-LXlxa1D1skmXE-86U7FClkvC6sMCuPtw5SLuBKikpJ4V9-XAXpPvJtaiX6-Ttlgjnhm8BEu2aN2xChImJBRfOU8z-YCns9wNiAYJ0FpKq_Q4QDLE4MZfz7nHVzl-MOAbayxWjvgtPijw3kdk1ErBixQS7CuWNeCOseZKI4Xw8V_nrr3msm3ttEnuZqP4stCJZU6Zz9e7xRjW_1qCL4DO35IQVHG19Cve5QfKI-5y-T4a0dBWGx0BaGyYVShIaPbyZeh99aflpUB&__tn__=-R