Local
Here are the protests, vigils planned Thursday in Mass. in memory of George Floyd
Events are planned in Jamaica Plain, Somerville, and Fall River among others.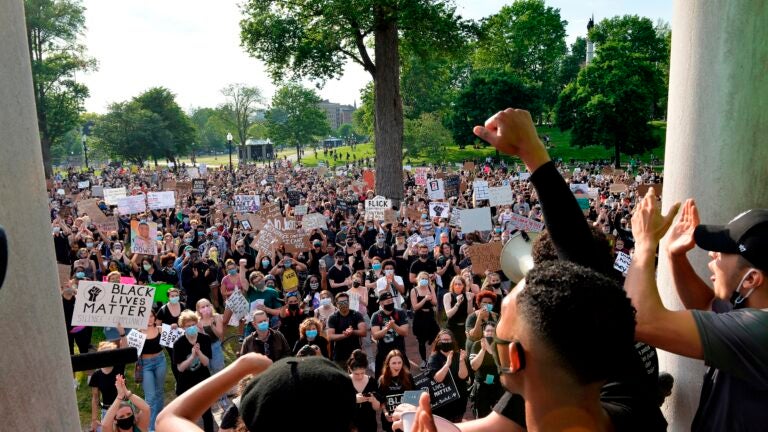 A day after thousands of peaceful protesters again gathered in Boston and across the state to demonstrate against the death of George Floyd, more events are planned Thursday across Massachusetts in his memory and to protest the killing of Black Americans by law enforcement. 
In Boston, a vigil "in support of Black Lives Matter" will be held in Jamaica Plain from 5:30 to 6 p.m. at the intersection of Centre and South streets, according to a Facebook page for the event. 
"The vigil will solely consist of a silent standout in support of Black Lives Matter that will last for 30 minutes," organizers wrote. "We encourage all participants to bring their own signs or to just show up with your bodies. We will have a limited number of extra signs to share." 
As of Thursday morning, more than 800 people had indicated they were attending on the event's page. 
According to NBC10 Boston, a silent vigil will also be held at 5:30 at Adam's Park in Roslindale. 
Other demonstrations across the state include: 
<hr>
<h2>Peaceful protesters gather in Boston Common Wednesday</h2>