Local
'People are frightened': Marty Walsh, others highlight concerns over fireworks
Boston City Councilor Julia Mejia plans to hold a virtual meeting on the issue Thursday night.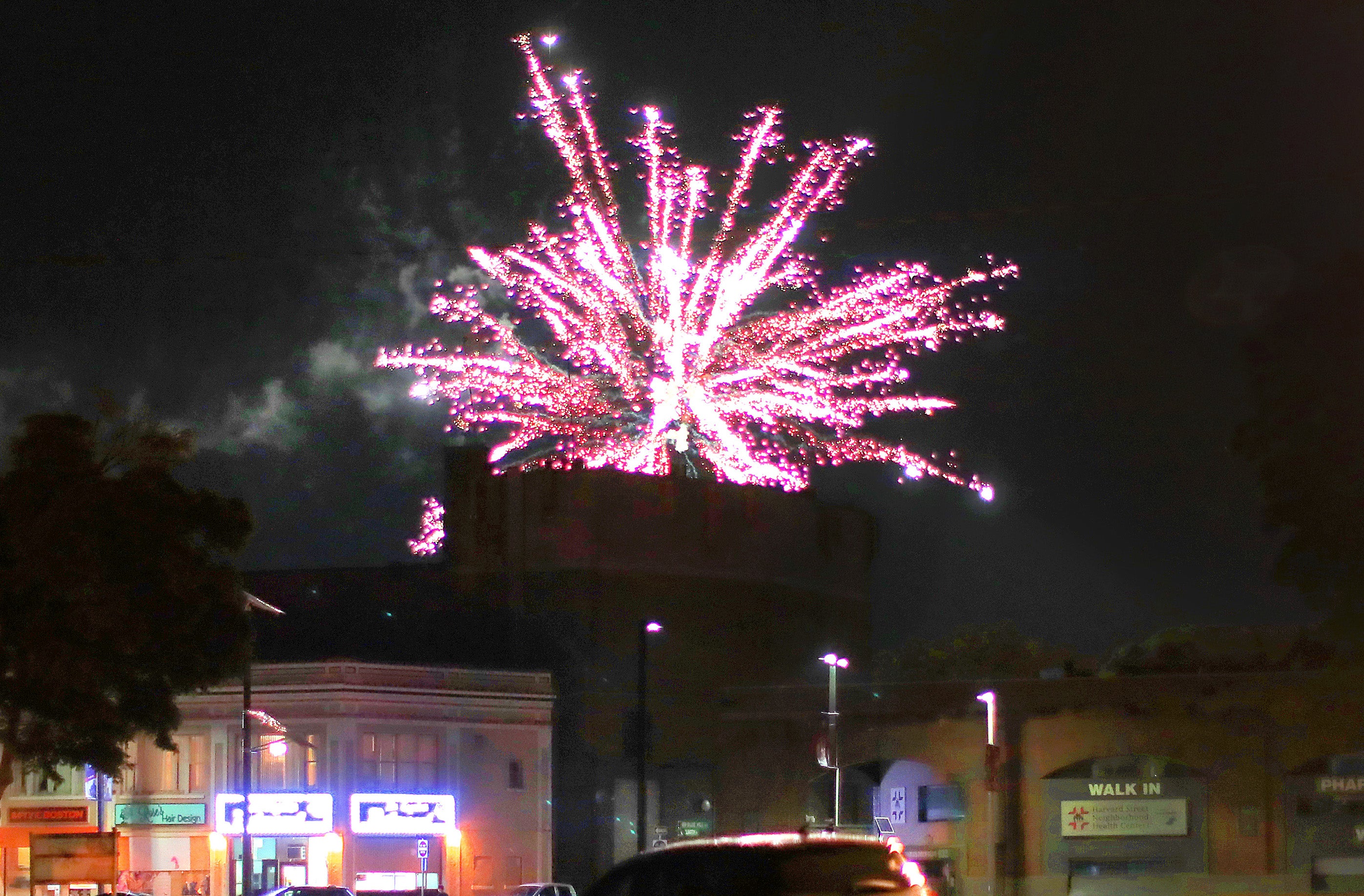 When Boston police responded to Mattapan for a report of a gunshot last week, it turned out the noise was fireworks. But the residents still had to deal with the fear of a potential threat of violence in their community, according to Mayor Marty Walsh.
Reports of fireworks are up significantly throughout Boston, the mayor said during a Wednesday press conference. In fact, when Walsh saw the percentage increase in fireworks calls to the police this May over last May, he thought it had to be a mistake.
"Fireworks calls to the Boston Police Department this year were up 2,300 percent," he said. Last May, there were 27 related calls. This year, the number skyrocketed to over 650.
"There's always been illegal fireworks leading up to the Fourth of July, but this year it's worse than usual," he said. "It started early and it never seemed to stop."
From June 1-7, the Boston police have fielded 1,445 calls for fireworks, according to Sgt. Detective John Boyle, a spokesman for the department. Over the same time period last year, there were 22 calls.
Boyle noted that it's a "quality of life issue for the residents as well as a safety issue," noting that the fireworks could start a fire, or injure the people setting them off. Police are asking anyone who may know where the fireworks are being stored to call police, adding that people can also use the department's Crime Stoppers program to call or text tips anonymously.
The city's 311 resident reporting system continues to be flooded with complaints from residents over fireworks, even though officials continue to close these reports because fireworks complaints are supposed to go through 911. There are also numerous complaints of debris left behind.
The fireworks reports don't appear concentrated in one neighborhood. Reports of them going off, and complaints of debris, have come from Dorchester, East Boston, Roxbury, Roslindale, Mattapan, Jamaica Plain, and South Boston.
"This is a serious issue," Walsh said. "People are frightened, people are losing sleep, babies and kids are woken up, pets are terrified. Our veterans and others with PTSD are experiencing real harm and it's a real fire hazard in our city."
At-large Boston City Councilor Julia Mejia has scheduled a virtual meeting for 6 p.m. Thursday to talk about and discuss solutions for the fireworks issue. The "fireworks trauma"  meeting is planned to include input from youth liaisons Naseoj Ware and Alondra Bobadilla, and Dr. Gayl Crump-Swaby.
"It will take an inside/outside strategy to address the fireworks issue impacting Boston," Mejia said on Twitter. 
It will take an inside/outside strategy to address the fireworks issue impacting Boston. Please join us this Thursday, 6/11 at 6p for a citywide solution focused dialogue with youth & adults. Follow us live @ https://t.co/fmkuVsFzG5
Or email [email protected] for zoom link pic.twitter.com/yvWShAPQ0K

— Julia Mejia (@juliaforboston) June 8, 2020
Mejia has also asked anyone who has a proposed solution for the issue to contact her.
City Councilor Andrea Campbell said she has received hundreds of messages or calls from people about fireworks.
"Fireworks are a nuisance every summer but this year has been beyond bad in our neighborhoods — it's unbearable," she said.
Fireworks are a nuisance every summer but this year has been beyond bad in our neighborhoods – it's unbearable. I've fielded 100s of calls/messages from constituents — and I know @juliaforboston has too!

YES we're talking to police & Fire but what other ideas do folks have? ⬇️ https://t.co/zgGZPgAaGz

— Andrea J. Campbell (@CampbellforD4) June 10, 2020
The police have confiscated multiple fireworks after being called to areas where people were reportedly setting them off.
Monday night just after 9:30 p.m., officers went to LoPresti Park at 33 Summer St., East Boston, for a reported "large group" setting off fireworks. When officers arrived, two fireworks hit the responding officers' vehicle and exploded, they said. Another firework was allegedly thrown at officers as they got out of the vehicle and went toward the group. The alleged fireworks tosser was identified as Felix Martinez, 19, of Saugus; he took off before officers could arrest him, according to a news release.
Authorities were called back to the area around 12:15 a.m. Tuesday for fireworks, and officers again saw Martinez allegedly throw a firework at officers. He was arrested this time, and charged with two counts of assault and battery of a police officer by means of a dangerous weapon, and possession of fireworks. Police also reported confiscating eight fireworks from his pocket.
This arrest follows two other incidents during which police confiscated fireworks, one each in Mattapan and South Boston. During the Mattapan incident, a Dorchester man was arrested on gun-possession-related charges, as well.
Boston.com writer Ainslie Cromar contributed to this report.