Local News
Head removed from Christopher Columbus statue in Boston
Boston police say the investigation into the incident is "active and ongoing."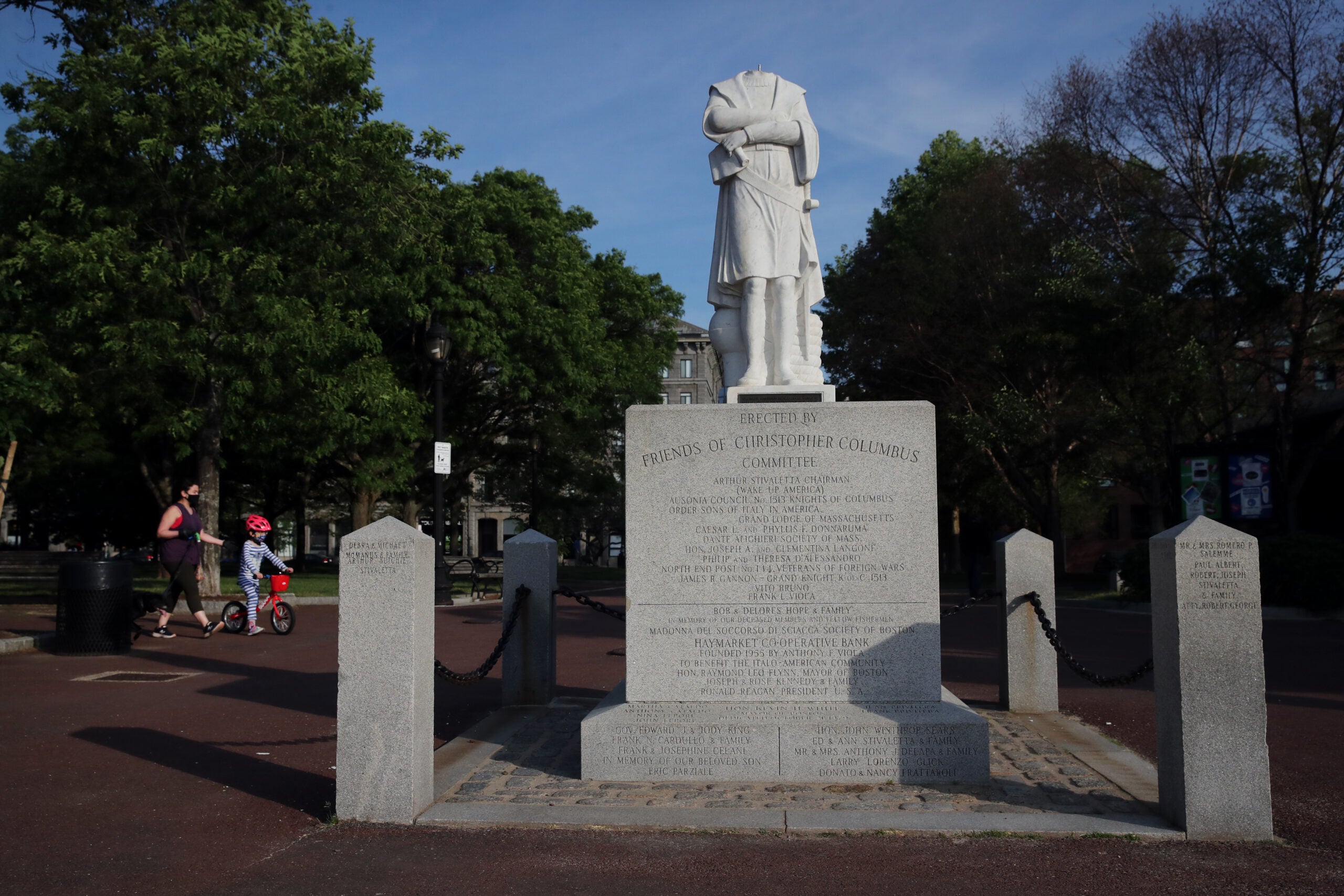 Authorities are investigating after the head was removed from a statue of Christopher Columbus in Boston overnight. 
Boston police said officers responded to a report of the beheaded statue near the North End's waterfront around 12:30 a.m. on Wednesday. According to police, officers located the head as well as "various pieces" of the statue at the scene near 110 Atlantic Ave. 
The investigation into the incident is "active and ongoing," police said. 
A @7News photographer was the first one to discover the head had been knocked off the Christopher Columbus statue along the waterfront in the North End. Boston Police were on scene investigating later overnight. pic.twitter.com/YIIHUiPua9

— Korey O'Brien (@koreyobrienTV) June 10, 2020
Protests following the death of George Floyd, a Black man killed while in the custody of Minneapolis police last month, have included efforts to topple or remove statues that are considered to be representative of slavery or colonial oppression. On Tuesday night, another statue of Columbus was torn down and thrown in a lake in Richmond, Virginia. 
This is not the first time the Boston statue has been defaced or damaged. WCVB reports the statue, erected in 1979, was beheaded in 2006, and in 2015 it was covered with red paint and spray painted with the words "Black Lives Matter."
In recent years, an increasing number of communities across New England and the country have pushed to replace the holiday named for Columbus with Indigenous Peoples' Day. Advocates for replacing the holiday named for the 15th century navigator, who led European incursions into the Americas, say it celebrates the violent colonial rule of European settlers over indigenous people.