Local
What Marty Walsh said about the future of the Christopher Columbus statue that was decapitated
The Boston mayor said the statue on the waterfront in the city's North End neighborhood was being taken down Wednesday to be put in storage.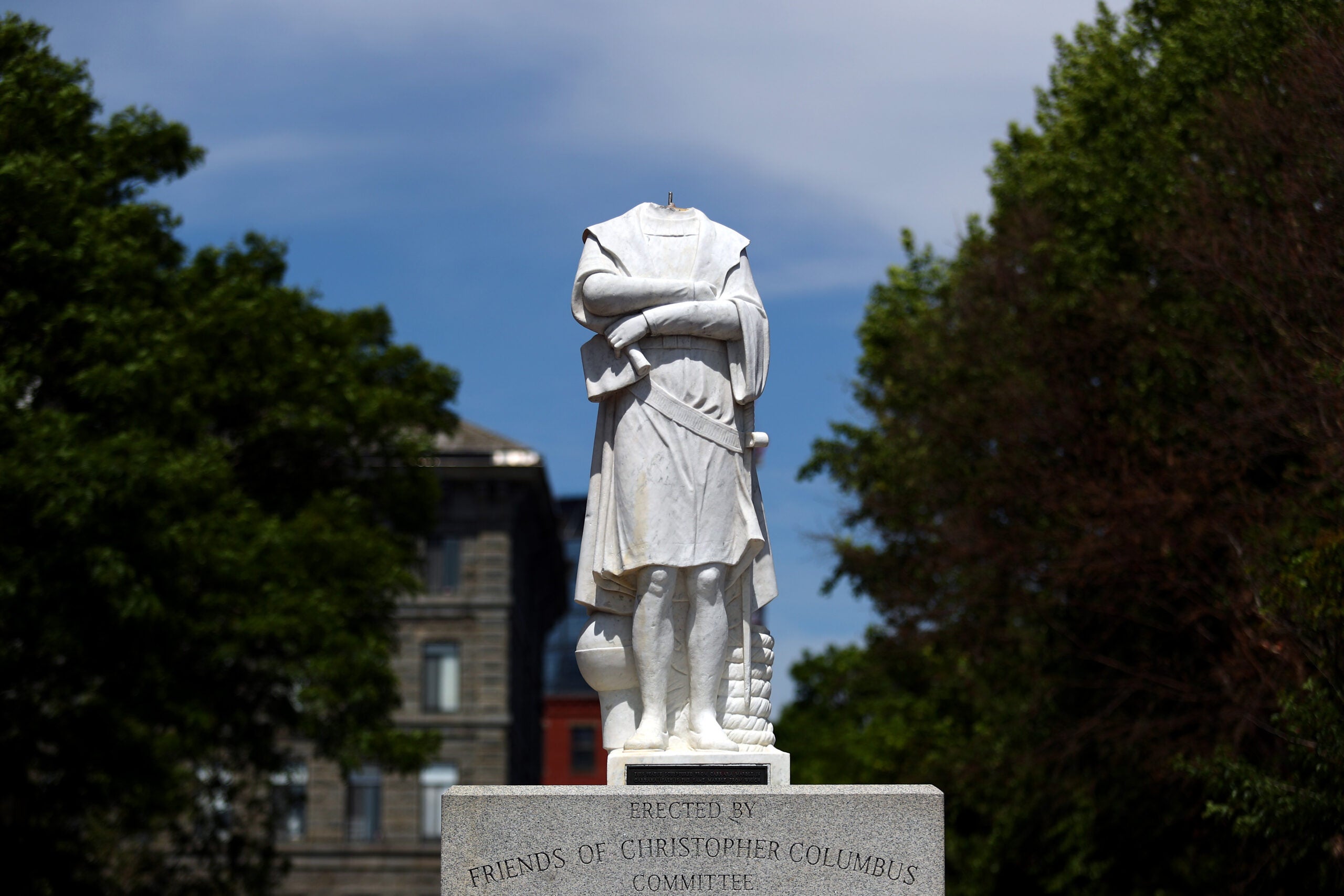 Boston Mayor Marty Walsh said Wednesday the statue of Christopher Columbus in the city's North End neighborhood that was vandalized overnight would be taken down and put in storage as officials weigh its future.
"We don't condone any vandalism here in the city of Boston, and that needs to stop," Walsh said at a press conference Wednesday morning. "We are going to be taking the statue down this morning, putting it into storage to assess the damage of the statue."
Police responded to a report that the statue in Christopher Columbus Park was beheaded just after midnight and are investigating the incident.
Walsh noted that the statue has been "the subject of repeated vandalism."
"Given the conversations that we're certainly having right now in our city of Boston and throughout the country, we're also going to take time to assess the historic meaning of the statue," the mayor said.
Nationwide demonstrations protesting the death of George Floyd and police brutality in recent weeks have included efforts to remove statues that are considered to be representative of slavery or colonial oppression. On Tuesday night, another statue of Columbus was torn down and thrown in a lake in Richmond, Virginia.
The Boston statue was previously beheaded in 2006, and in 2015 it was covered with red paint and spray painted with the words "Black Lives Matter," according to WCVB.