Local
Update: WBZ-TV places Phantom Gourmet on hiatus after posts targeting Black Lives Matter protests
Many have taken to social media to denounce comments by the CEO of Phantom Gourmet and co-owner of Mendon Twin Drive-In, Dave Andelman.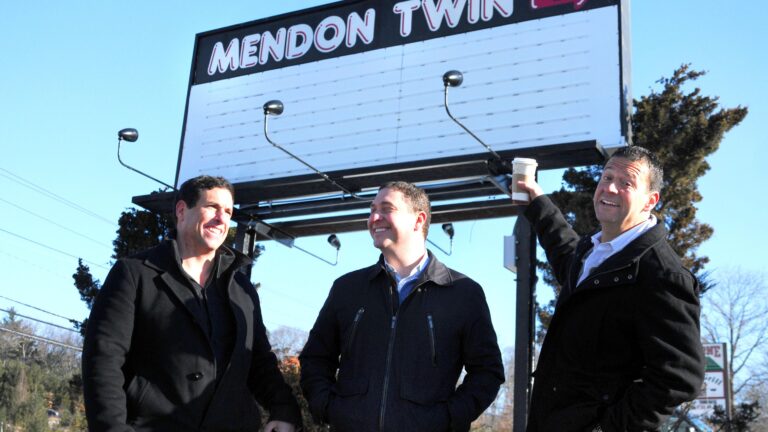 Co-owner of Mendon Twin Drive-In and CEO of Phantom Gourmet Dave Andelman apologized Saturday for a series of Facebook posts on his personal account that mocked the protests against racial injustice and police brutality spurred by the killing of George Floyd.
While Andelman made his Facebook account private Saturday, screenshots of his posts were widely shared across social media, with some urging people to complain to WBZ, the station that airs Phantom Gourmet, and others saying they would no longer support Andelman's Drive-In.
Although Dave Andelman posted an "I'm sorry I got caught" on the @PhantomGourmet Facebook page, we will still no longer support the Mendon Drive In or purchase Phantom Gourmet gift cards in the future. @wbz @SubaruOfNewEng https://t.co/YSDeybViOq pic.twitter.com/c7lCcMp1WP

— Denise Spencer (@Denny2447) June 14, 2020
In a statement released on Sunday, WBZ-TV president and general manager Mark Lund announced that the station had placed the Phantom Gourmet on hiatus. Here is the full statement:
"WBZ-TV is committed to our community, by working together, listening to one another, and supporting each other. After careful consideration, we have decided to place Phantom Gourmet on hiatus pending further review."
Andelman's comments — one of which called to "defund potatoes, not police" while another suggested Back Bay restaurants offer "touchless, curbside looting, and gyms could call workouts 'protests against obesity'"— spanned across 10 days. 
"If the people who fought to create and defend this country knew politicians and police were 'taking a knee' after looting in major cities, while millions of law abiding citizens were denied the right to make a living, they'd jam bayonets into their own heads," Andelman wrote on Wednesday, contrasting the protests with COVID-19-related shutdowns. 
Another post from Friday read, "We don't take a knee here. This is America, not Game of Thrones. Your desperate need for approval, from those who hate cops and country regardless, is pathetic. Have a great day!"
On Saturday he took to the page again, saying "Excited to open Chaz (formerly Seattle) Drive-in: America's Most Looted Drive-In," presumably in reference to unrest in Seattle, where demonstrators turned a portion of Seattle's Capitol Hill into a protest center.
Following his most recent comments, Andelman apologized on the Phantom Gourmet Facebook page, saying he made a mistake and that he feels terrible. 
"I maintain my own Facebook Page. I made comments on that page that were inappropriate, hurtful, and wrong regarding the Boston protests," he said. "I support everyone's right to free speech and free assembly. I, too, desire racial and social justice. My record of philanthropy and business reflects this."
"We all make mistakes,"Andelman added. "And I ask for your forgiveness."
The post garnered over 3,000 comments as of Sunday afternoon, with many saying that an apology doesn't mean much until it's backed by action. 
"Aside from educating yourself on these issues, you should also donate profits from your businesses to charities that support Black Americans," one person wrote. "Make an effort to feature Black owned and managed restaurants on your show. Attend a protest and speak to people about WHY they kneel and protest. Teach your kids to fight for the most vulnerable members of our community."