Local
Police release photos of 3 people allegedly connected to Back Bay break-in
Authorities are asking for help identifying the individuals.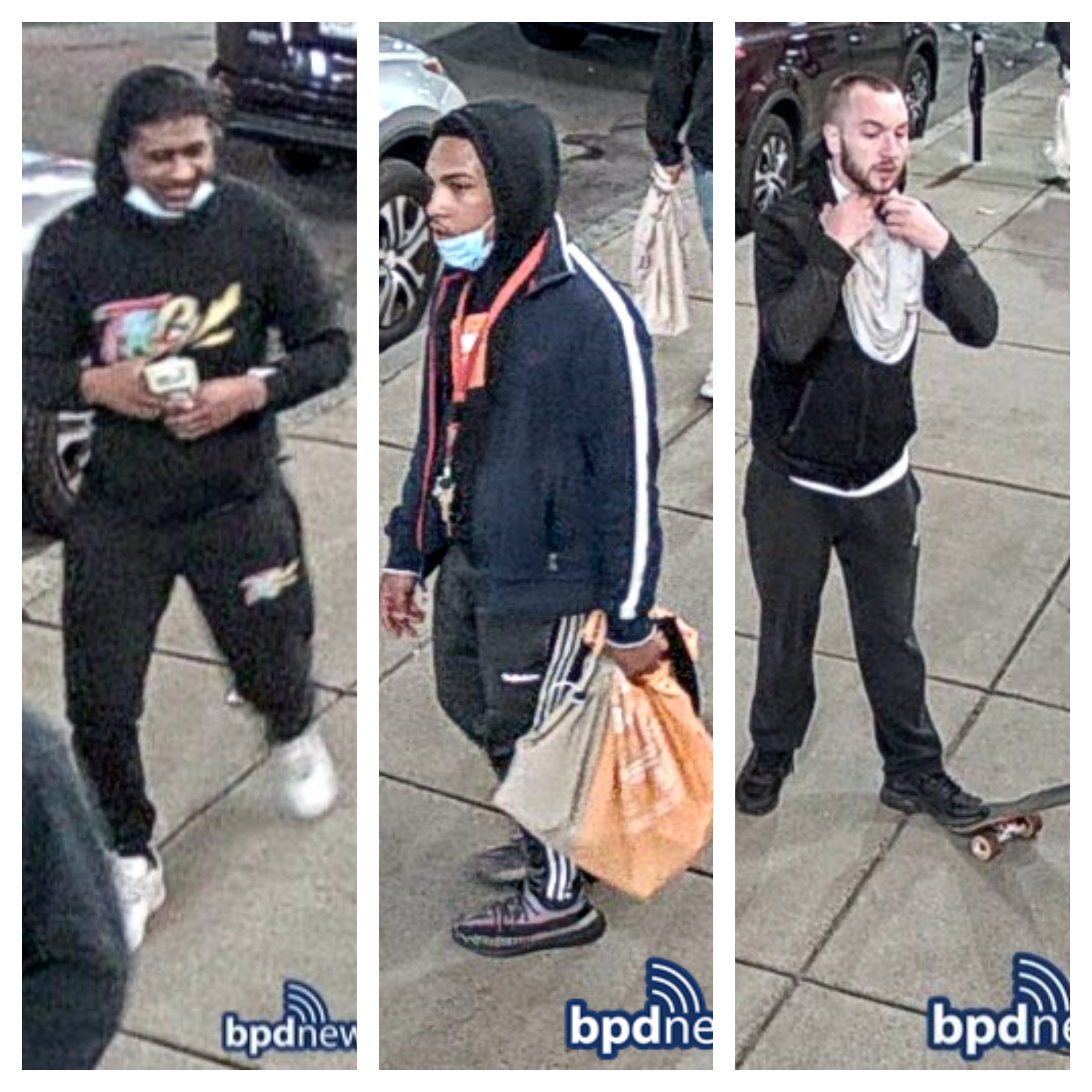 Boston police are asking for the public's help in identifying three people allegedly connected to a breaking and entering in the Back Bay.
The incident reportedly happened at about 2 p.m. on Monday, June 1, near 31 Saint James St., police said in a community alert. 
It was the day after dozens of people were arrested and multiple officers were injured as peaceful protests gave way to violence in the city, leaving many businesses damaged and looted.
Police are urging anyone with information on the individuals to contact South End detectives at 617-343-5619. People may also submit tips anonymously by calling 800-494-TIPS or by texting 'TIP' to 27463. 
https://twitter.com/bostonpolice/status/1272657484453421056