Local
Boston City Council unanimously passes ban on facial recognition technology
Marty Walsh's office says they will review the ordinance.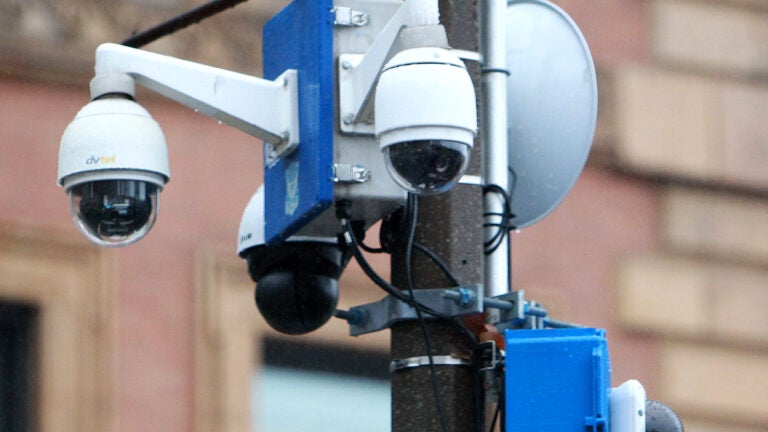 City councilors have voted to make Boston the second-biggest city in the world to ban surveillance technologies that automatically identify and track people based on their face.
In a unanimous vote Wednesday afternoon, the 13-member body passed an ordinance prohibiting the use of facial recognition technology by Boston police and other city departments, amid evidence that the existing systems misidentify people of color at an exorbitantly high rate.
"Boston should not be use racially discriminatory technology that threatens our basic rights," Councilor Michelle Wu, who filed the ordinance last month with Councilor Ricardo Arroyo, said during the hearing Wednesday.
In 2018, an MIT study found that the facial recognition programs released by Microsoft, Amazon, and IBM had an error rate of 34.7 percent for dark-skinned women, compared to just 0.8 percent for light-skinned men.
The racial disparity was also corroborated by a federal government study released this past December.
"Especially now, as communities are demanding real change from their elected officials, we need to proactively ensure that we do not invest in technology that studies show is ineffective and furthers systemic racism," Arroyo said in a statement Wednesday.
The ordinance makes Boston the largest American city east of San Francisco to prohibit municipal use of facial recognition technology and follows similar bans in Somerville, Brookline, Cambridge, Northampton, and Springfield.
Boston's ban also makes it illegal for city officials to use facial recognition programs through third-party companies. However, it does allow Boston police to use evidence obtained through such technology by another agency for investigations into a "specific crime," as long as the evidence was not generated or requested by any city officials.
The ordinance also would not affect the city's general video surveillance system, nor does it apply to facial recognition technology that is used for user authentication, such as Apple's Face ID.
Mayor Marty Walsh has 15 days from Friday to sign or veto the ordinance. If he does not sign it within that time period, the ban becomes law without his signature.
Walsh's office said Wednesday that they will review the ordinance, noting that the Boston Police Department does not currently use or have plans to use facial recognition technology.
During a hearing earlier this month, Boston Police Commissioner William Gross said he had "no desire" to deploy any sort of general face surveillance system, though he did say that facial recognition could help police in specific instances to identify criminal suspects or find missing people. And a newly upgraded version of the general video surveillance software used by department would ostensibly give them access to such technology.
But the police chief stressed that the department would not use those facial recognition features until it is shown to be more reliable.
"Until this technology is 100 percent, I'm not interested in it," Gross said.
Still, advocates pushed to pass the ban before police upgraded their software. And the vote Wednesday came after a working session and "many, many conversations" with Boston police about the ordinance's language, according to Wu.
"Boston police have not been using this and agree with us, but there are many serious concerns," she said, referring to a story published just earlier Wednesday morning of a Black man in Michigan who was wrongfully arrested by police due to a mistake by their facial recognition program.
"This is technology that puts Bostonians frankly at risk for misidentification," Arroyo said during the hearing.
The ordinance comes amid a statewide campaign by the American Civil Liberties Union for a moratorium on facial recognition technology at least until further regulations are passed at the state or federal level.
"The ACLU is grateful that Boston now joins five other Massachusetts municipalities that have banned government use of this technology," Carol Rose, the executive director of the group's Massachusetts chapter, said in a statement.
"Together, these local bans strengthen the civil liberties of more than 1 million Massachusetts residents, protecting them from intrusive, flawed technologies," Rose said. "Everyone who lives in Massachusetts deserves these protections; it's time for the Massachusetts legislature to press pause on this technology by passing a statewide moratorium on government use of face surveillance."