Local
'That's just unacceptable': Several city councilors' homes were vandalized, apparently in response to budget vote
"Hold us accountable! Express your frustration! But vandalizing our homes is NOT okay!"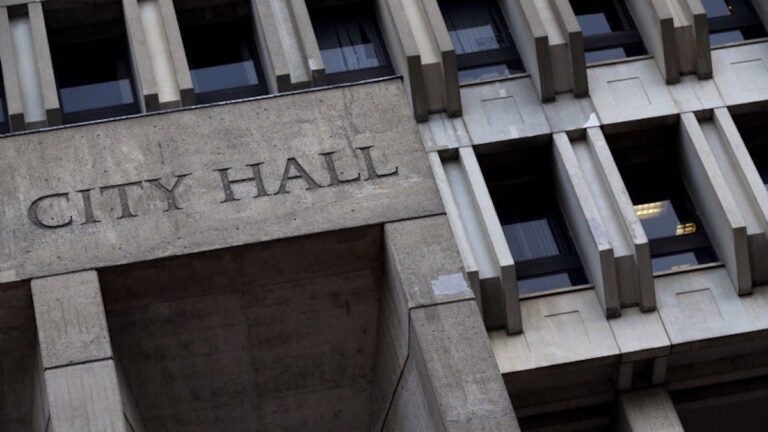 Homes of several Boston city councilors were vandalized over the weekend, apparently in response to their supporting votes to pass the city's $3.6 billion operating budget last week amid heated debate, officials said Monday.
Asked about the incidents during a press conference, Mayor Marty Walsh said he heard the vandalism consisted of "glue and paper" on some houses, while other residences received "some other stuff."
Walsh, who condemned the acts, did not elaborate.
"Vandalism is unacceptable," the mayor said. "Trying to get a message across by targeting people's homes and their personal space is wrong.
"City councilors have families," he added. "Some of them have small children. They have neighbors, and that's just unacceptable here in the City of Boston."
The council passed Walsh's proposed 2021 fiscal year budget last week in an 8-5 vote. Opponents, citing calls to reallocate more police funding into anti-violence and public health initiatives, said the budget fell far short of the changes needed to combat systemic racism and persistent, racial inequalities.
Supporters, however, said passing the budget kept in place notable investments, such as an $18 million increase into affordable housing initiatives and $14 million more into public health programs, among other initiatives.
The budget also cut $12 million, or approximately 20 percent, from the police department's overtime budget. The money will now be put into trauma and counseling services, mental health services, programs for minority- and women-owned businesses, housing support, and $3 million for strategies being undertaken by the Public Health Commission in addressing racism as a public health crisis, among other efforts.
Council President Kim Janey, who voted against the budget, also denounced the acts of vandalism Monday, writing in a thread of tweets: "Hold us accountable! Express your frustration! But vandalizing our homes is NOT okay!"
"Me taking time to even write this post is a distraction from the larger goal of the transformative change that I believe so many of want to see and are fighting for," she wrote.
I say this as someone who:

1. does not equates human life with property
2. believes in accountability and won't tell others how to show up to express their pain
3. encourages protest as absolutely necessary in our struggle for liberation!

— Kim Janey (@Kim_Janey) June 29, 2020
Walsh suggested the person or people responsible for the vandalism read the budget themselves, citing bumps in funding earmarked for recovery services, trauma services, public schools, and other programs.
"We make large investments in a lot of good programming," he said. "And if that budget didn't pass last week, we would be in a far different place.
"Again, vandalizing and approaching somebody's home, I've never been a fan of that," he continued. "Even when I was a labor activist back in the day, I never thought approaching somebody's home was the right call. People can come here to City Hall if they want if they're disgruntled about a city councilor or a vote, or (to) the mayor's office."