Local
As Boston continues to deal with illegal fireworks, South Boston man claims he was shot by them
"I don't really know how they're going to stop them."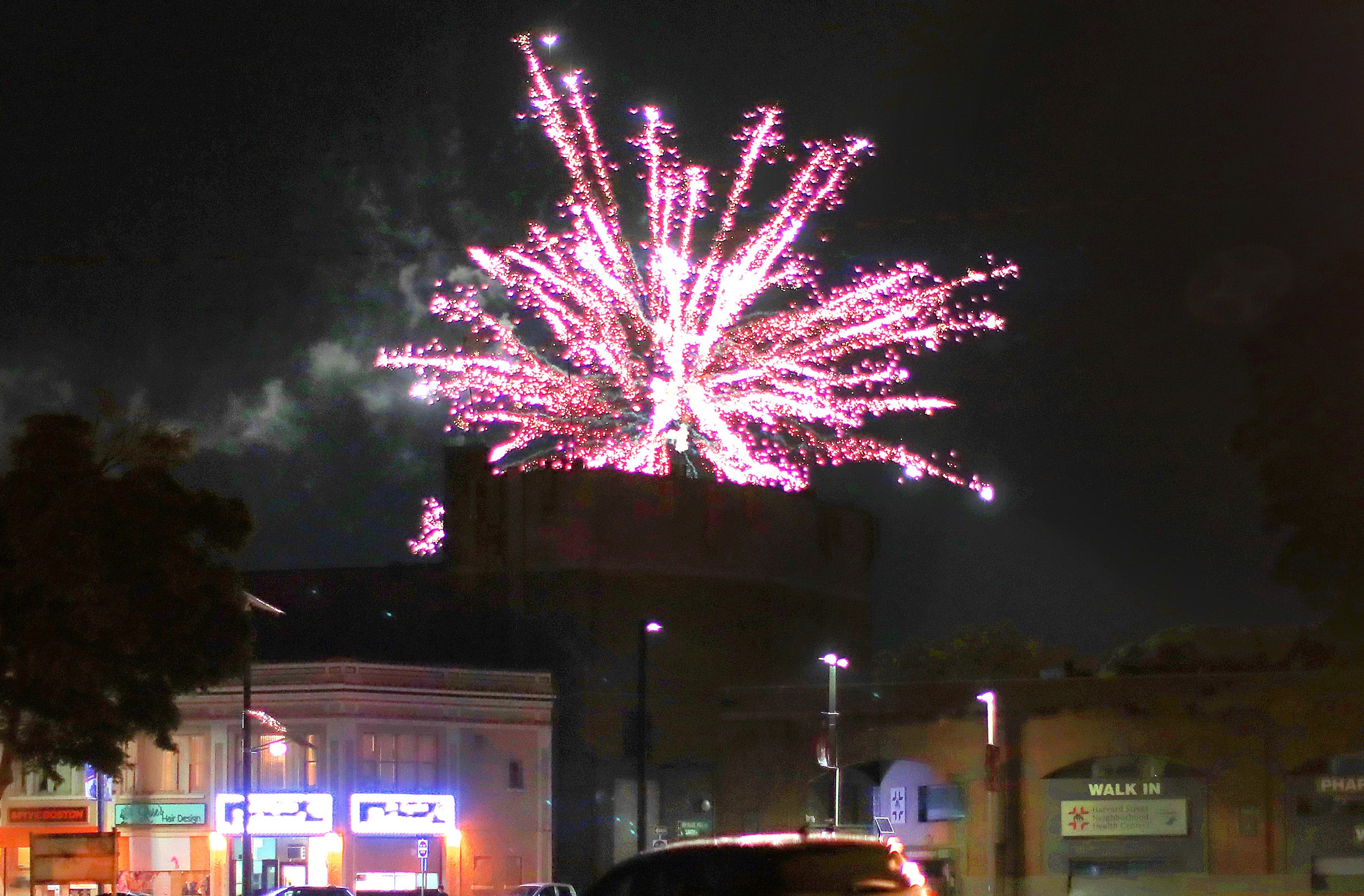 Fireworks continue to erupt throughout Boston, prompting Mayor Marty Walsh to form a task force to deal with it last week.
But the issue persists, and one South Boston resident said he was shot with them when he recently asked a group to stop when they were setting them off near his car.
"It is no longer a nuisance," Mark McKunes said, according to WCVB. "It's no longer just them popping off fireworks. They are attacking South Boston residents and possibly other residents."
McKunes spoke about the incident during a virtual community meeting on the issue Monday night, hosted by city councilors Ed Flynn and Michael Flaherty.
The fireworks issue has been ongoing for weeks, and Boston police have said that they've fielded many more calls for fireworks this year over last year – almost 8,000 calls for fireworks this June, an increase of over 5,500 percent, according to WCVB. Residents also continue flooding the city's 311 resident reporting system with complaints of fireworks going off, and fireworks-related debris.
Joanne Hawkes, another resident of the neighborhood, said she's afraid the explosive devices will cause a house fire. They also scare her dog, Boston 25 said.
"I know the police are doing their best but there's so many who have them," Hawkes said. "I don't really know how they're going to stop them."
Boston authorities have continued to confiscate fireworks, too. Around 1:37 a.m. on Friday, police pulled over a vehicle with "excessive tint" that also appeared to be speeding. When police used flashlights to look inside, they saw "a large number of fireworks" in the trunk as well as on the driver's seat. Eric Celestino, 25, of Dorchester, is now facing gun-related charges since police allegedly also found a loaded Glock 33 .357, a news release said. 
During a Monday press conference, Walsh said he's heard about fireworks being a problem not only in other parts of Massachusetts, but in other places throughout the country.
"They're not funny, it's not fun," he said.
He also had a message for people selling them.
"The people that are selling the fireworks, and they're definitely being sold illegally here, if we find you, we're going to confiscate them, and if you have large amounts of fireworks and you're selling them to communities, you're going to be arrested," he said.