Local
15-year-old girl shot at South Shore Plaza in Braintree; two in custody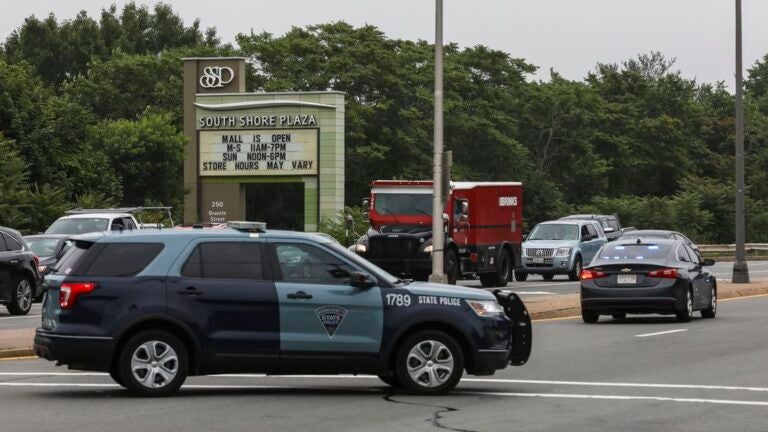 Two male suspects are in custody after a 15-year-old girl was shot around 4:45 p.m. at the South Shore Plaza in Braintree Friday afternoon, police said.
The girl was taken to a hospital with non-life-threatening injuries after the shooting, which officials believe was a targeted attack, Braintree police said in a statement.
The two suspects left the mall after the shooting and were taken into custody shortly after, according to a statement posted on the Braintree Police Department's Twitter account.
The shooting prompted a lockdown inside the mall's stores and tactical units were on the scene, clearing the mall until around 7:15 p.m. when the department tweeted that the two men had been arrested.
Police also issued a shelter-in-place order to the surrounding neighborhoods which has been lifted, the statement said.
This is a breaking news story and will be updated when more information becomes available.