Local
A North Shore bookkeeper is accused of stealing from struggling small business clients
Northeast Abacus Inc. owes between $1 million and $10 million to its creditors, according to court documents.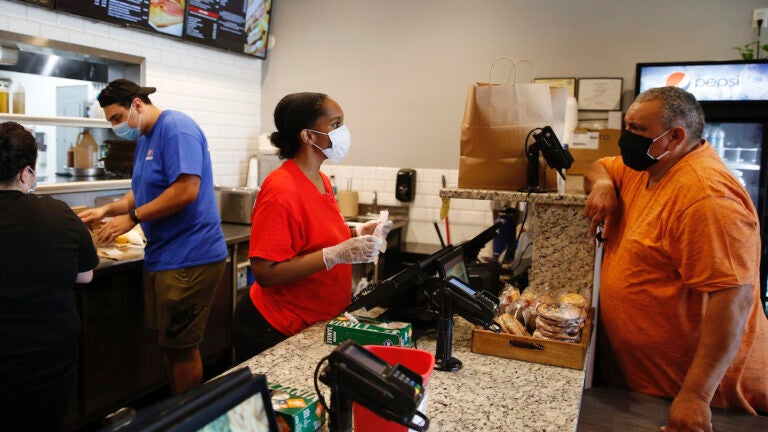 A bookkeeper who serviced small businesses across Massachusetts and Maine is reportedly accused of stealing from her clients, with her creditors owed between $1 million and $10 million.
Patricia Lindau, owner of Northeast Abacus Inc. of Newburyport, and her husband, Kjell, are seeking bankruptcy protection in Maine as the Essex County District Attorney's office opens an investigation into the company, The Boston Globe reports.
The couple filed for bankruptcy on June 25.
Her creditors, over 20 New England business owners, many already facing financial hardship brought on by the coronavirus pandemic, say they've been notified they owe back taxes to the Internal Revenue Service that Lindau failed to pay on their behalf.
In one case, Jimmy's Pizza Too in Chelmsford, which has sued Lindau and her husband, says it owes $159,000 Lindau did not pay for the restaurant.
"It's absolutely disgusting," George Lambos, owner of Fresco's Roast Beef & Seafood in Malden, told the Globe.
He has also filed a lawsuit in hopes of recovering enough to cover the $130,000 in back taxes he owes, according to the newspaper. Clients say Lindau disappeared in May.
"You stole from innocent hard-working people. And with all that's going on? It's hard to sleep at night," Lambos said.
In court, Camden National Bank — where Landau was given several loans — said Northeast Abacus is facing several claims of unauthorized withdrawals from client accounts, incidents that "certainly sound … analogous to fraud and other dishonest conduct," the Globe reports.
Lindau and her husband denied the charges, according to the newspaper.
Lindau's lawyer, James Molleur, wrote in a court filing that the couple intends to liquidate assets to repay creditors within three to five years, which he called "a worthy goal in any reorganization bankruptcy case," the news outlet reports.