Local
Watch: Ipswich family spots great white shark off Plum Island
"This is a good reminder that all of Massachusetts' coast is home to great white sharks."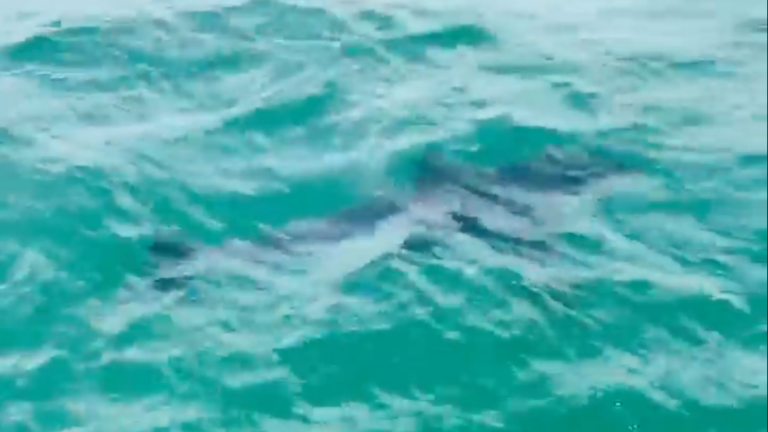 Sharks aren't often seen on the North Shore, but one Ipswich family had the privilege of welcoming a cartilaginous tourist off Plum Island this weekend.
Michael Lemire spotted a great white shark during a family fishing trip Saturday, according to The Boston Globe. He made sure to shoot a short clip for posterity before sharing it on Facebook.
"A picture is worth a thousand words. You can say you saw something but no one will believe it unless they see it, too," Lemire told the Globe.
Facebook video may take a moment to load.
It's looks like a 5-6 foot baby Great White Shark.

Posted by Michael Lemire on Saturday, July 11, 2020
Lemire later got confirmation from the Atlantic White Shark Conservatory that he indeed found a great white. The young shark was about 6 to 8 feet long.
Sharks are much more commonly sighted in the seal-rich waters of Cape Cod, but the Plum Island visitor marks the second sighting there within three days, according to shark researcher John Chisholm.
"It makes sense that they saw the sharks there because there is a lot of bait and striped bass up there right now, and we typically see these smaller sharks feeding on schools of fish," Chisholm told the Globe.
"This is a good reminder that all of Massachusetts' coast is home to great white sharks," Chisholm said. "From Buzzards Bay to Cape Cod and up to the North Shore, that's all great white habitat."