Local News
'A kind soul': GoFundMe campaign seeks to support Roxbury store clerk shot in robbery
"He moved to Boston alone, leaving his parents and siblings behind, with a dream to get an education. But his dreams and hard work have now been shattered."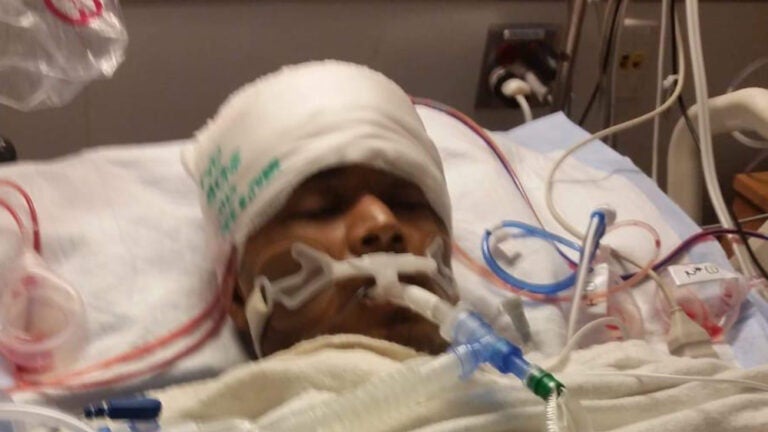 Boston's convenience stores are rallying behind a 21-year-old international student who was shot in the head last week during a robbery inside the Roxbury shop where he works.
A GoFundMe campaign, launched by the Boston Convenience Store Owners Association, aims to support Tanjim Siam and his family as Siam, currently in a coma at Boston Medical Center, fights for his life.
The association says Siam arrived in the United States from Bangladesh and started working as a clerk at M&R Convenience store on Shawmut Avenue just four months before the gunman shot him "execution-style" on the night of July 14.
"Tanjim is a kind soul who came to this country to get an education and begin building his life. Now he is fighting to stay alive," Humayun Morshed, secretary of the BCSOA and a friend of Tanjim, said in a statement. "He is good to everybody, helpful and friendly. He moved to Boston alone, leaving his parents and siblings behind, with a dream to get an education. But his dreams and hard work have now been shattered."
The BCSOA, a coalition of over 100 Boston store owners, says the online fundraiser will help support Siam and his family financially while he is hospitalized. As of Tuesday morning, the effort had raised over $11,600 out of its $50,000 goal.
Boston police say they received a report of a shooting at 718 Shawmut Ave. around 9:14 p.m.
According to store owner Abdul Matin, Siam gave the robber whatever he asked for, including cash and cigarettes. The suspect then brought Siam to a back room of the shop where he shot him in the head, Matin told reporters last week.
A police spokesperson told Boston.com Tuesday no arrests have been made.