Local News
Mother of Roxbury store clerk, 21, in coma after shooting, hopes to see son 'one last time'
"His mother and family members are trying very hard to be by Siam's hospital bedside."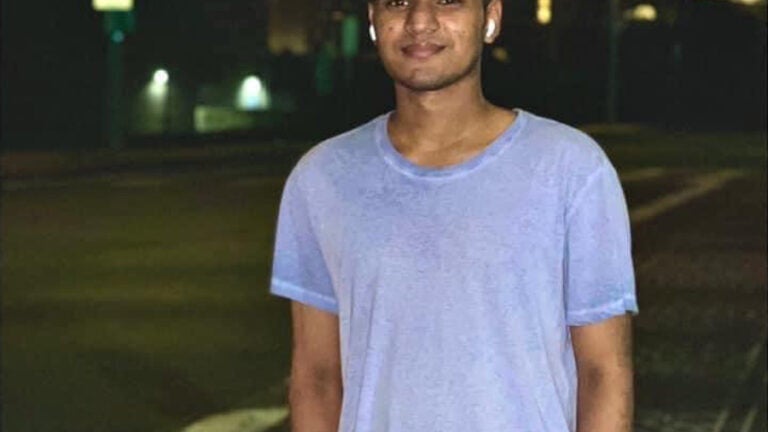 The mother of a 21-year-old Roxbury store clerk, who is hospitalized in a coma after he was shot in the head during a robbery earlier this month, is working to get to her son's bedside.
"Tanjim Siam remains on life support. His mother and family members are trying very hard to be by Siam's hospital bedside," reads an update posted on a GoFundMe campaign launched by the Boston Convenience Store Owners Association created to support Siam's family. "They are all in Bangladesh. With the pandemic, the process hasn't been easy."
Siam was shot by a gunman during a robbery the night of July 14 at M&R Convenience store on Shawmut Avenue.
Store owner Abdul Matin said Siam gave the robber whatever he asked for before the suspect brought him to a back room, where he shot Siam in the head.
A Boston police spokesperson said Monday no arrests have been made and the department's investigation remains ongoing.
According to the BCSOA, Siam arrived in the United States from Bangladesh and started his job at the store just four months before the incident.
In announcing the launch of the GoFundMe campaign last week, Humayun Morshed, secretary of the BCSOA and a friend of Siam, said Siam was fighting for his life.
The initiative has so far raised over $41,000. The latest update on the fundraising page says Siam's mother was working to get her passport so she could visit her son.
"She is trying to see her son for the last time," the page reads.
Malini Basu, a journalist at Boston 25 News, has been in touch with Siam's mother, Monowara Begum Moni, who told her family members received their passports Monday and are now applying for visas to travel to the U.S.
UPDATE: Tanjim Siam's family got their passports in hand a few hours ago (Bangladesh time). Siam's mom sounded exhausted on the phone. She hasn't slept for days. The next step is the visa applications. Thank you to all the law makers who are working with me to help this family. https://t.co/sfgTNaqTNS

— Malini Basu (@MaliniBasu_) July 27, 2020
In an interview last week, Moni told the news station her son went to Boston to pursue his education and worked at the store to save money to send back to her and his brothers.
"Right before this happened, he called me, two to three hours before I spoke to him: 'Mom, if you were here we would be doing so much together. Don't worry, we won't live this poor forever,'" Moni said.
Siam's younger brother, Shabu, said he and Siam used to "do everything together."
"All people love my son," Moni told Boston 25 News. "All the people in our village love him."
Get Boston.com's browser alerts:
Enable breaking news notifications straight to your internet browser.