Local News
Coalition of students continues push for legislation to protect survivors of sexual violence in Mass.
"As students and young alumni, this isn't theoretical to us. It's personal."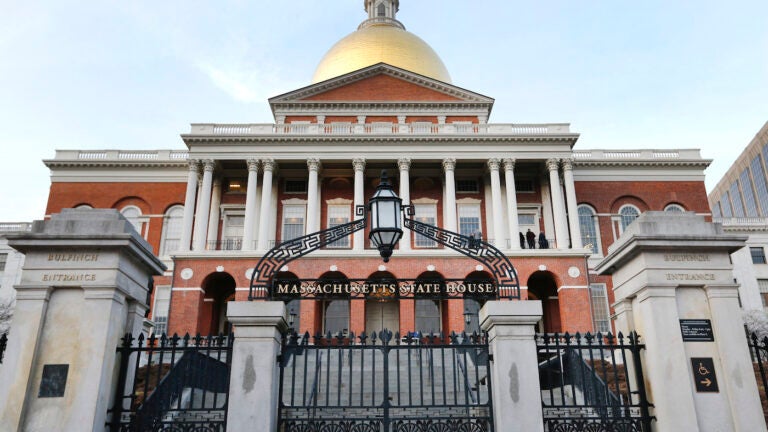 A student coalition is raising concerns that a bill aimed at providing greater support to survivors of sexual assault hasn't yet moved forward on Beacon Hill. 
Lawmakers are discussing the student and survivor-written bill, put forward by the Every Voice Coalition, as the legislature's session comes to an end Friday, according to Boston 25 News. Members of the coalition told the station it has been frustrating to see the years it is taking for the bill to advance in Massachusetts, when a similar measure put forward by the group was approved and signed into law last week in New Hampshire after only a few months. 
"After six years of advocacy, we've made a lot of progress," John Gabrieli, executive director of the Every Voice Coalition, told the outlet. "Our bills have been endorsed by every rape crisis center in the state, 16 leading researchers and law professors from across the country, more than a dozen key non-profits from Mass Equality to Planned Parenthood, Congresswoman Pressley, the Boston Globe, and the 140,000 supporters who have signed our petition — and two-thirds of the House of Representatives have co-sponsored the bill, but we haven't been able to get the legislation to the governor's desk." 
According to the coalition, the proposed legislation in Massachusetts would require institutions of higher education adopt a policy on sexual misconduct, protect reporting parties from retaliation, establish a confidential resource advisor on all state campuses, and create a task force to design and implement a biennial statewide sexual misconduct climate survey.
According to Boston 25 News, students say the need to take action on the legislation in Massachusetts has taken on additional urgency for the approaching school year with new regulations from Education Secretary Betsy DeVos — which include limiting the complaints schools are required to investigate, and allowing for live hearings and cross-examinations — expected to go into effect. The ACLU is suing DeVos over the changes to Title IX, arguing the revised guidelines will make it "more difficult for victims of sexual harassment or sexual assault to continue their educations."
"As students and young alumni, this isn't theoretical to us. It's personal," Gabrieli wrote in the Concord Monitor after  New Hampshire became the first state to adopt the Every Voice bill. "We know the cost of sexual violence all too well – and we also know that more can and should be done to keep our campuses safe.
"No one is against gathering more data on sexual violence," Gabrieli wrote. "No one thinks survivors should be forced to live in the same dorm or eat in the same dining hall as the person who assaulted them. No one thinks survivors should be punished for coming forward to report an assault, and no one thinks survivors should struggle to access medical care and counseling … And yet, across the country, 30 states still have no laws in place to keep students safe from campus sexual violence."
Get Boston.com's browser alerts:
Enable breaking news notifications straight to your internet browser.