Local News
'Help! It's an explosion': Boston residents report a rise in rat sightings – and some of them are sizable
The city's Inspectional Services Department says it's aware of the problem.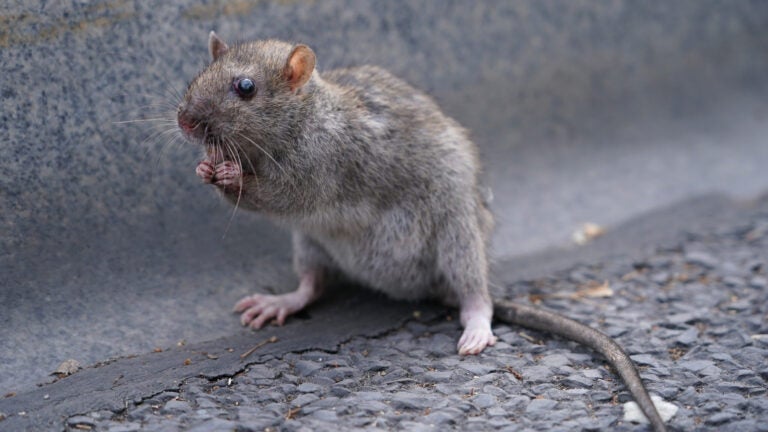 As if 2020 didn't already have its fair share of challenges and disappointments, add an uptick in rat sightings for multiple Boston neighborhoods.
That's right, rats have been seen scurrying throughout the city, leading residents to flood the city's 311 resident reporting system with their rodent woes.
"Rats everywhere! Help! It's an explosion," reads one report from Allston Street in Allston submitted Thursday morning. "In the past week I have seen at least 6-10 rats during daylight hours EVERY day (and some at night) running around in Ringer Park and in the street near the corner of Greylock and Allston Streets and around the houses. We need help … pronto!"
Another report from Brooke Avenue in Roxbury compares the size of the vermin to "the size of bunnies and cats."
"This whole street has been experiencing an alarming amount of rodent activities lately," the report reads. "It's so bad I don't even want to let my puppy go outside."
Back in May, the Centers for Disease Control and Prevention had warned of a possible increase in rodent sightings as restaurants and other sources of food shut down due to the coronavirus pandemic.
"Rodents rely on the food and waste generated by these establishments. Community-wide closures have led to a decrease in food available to rodents, especially in dense commercial areas," the CDC noted on its website.
"Environmental health and rodent control programs may see an increase in service requests related to rodents and reports of unusual or aggressive rodent behavior," according to the CDC.
The city's Inspectional Services Department is aware of the issue, according to a spokesperson for the department. 
To combat the issue, the department has "escalated" its inspections, outreach, education and enforcement, as well as "proactive rodent control activities," the spokesperson said in an email.
Flyers have gone out to residents and businesses to educate them on how to properly dispose of trash, as well as how to get rid of areas where rats may gather, and eliminate water and potential food sources.
"Our inspectors are also licensed pest control professionals which allows us to also bait and trap public spaces in areas believed to have a heavy infestation," according to the department. "We encourage residents to continue reporting rodent sightings to 311 as this aids our efforts to address this issue."
This is likely welcome news to impacted city residents, such as the Adamson Street resident in Allston reporting "sleek, fat, sassy rats" to the Taft Street, Dorchester resident saying they've "caught about 30 rats in 2 weeks."
"Yikes!!" that report concluded.
Get Boston.com's browser alerts:
Enable breaking news notifications straight to your internet browser.