Local News
The rodent problem in Allston, aka 'Rat City,' is 'getting worse' by the week, councilor says
"It's extremely distressing."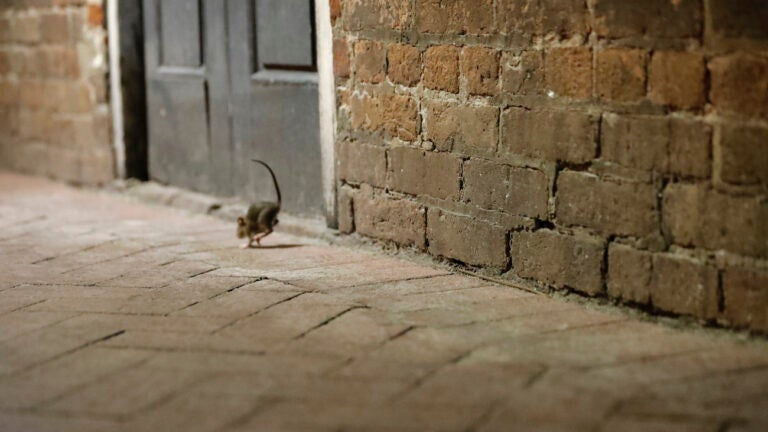 College students aren't the only ones who love Allston.
The furry rodents that scurry from garbage cans to trash bags, between buildings, and on sidewalks have long called the neighborhood home.
Maybe now more than ever, it seems.
As City Councilor Liz Breadon said Wednesday, Allston — which she noted is often known by the apt nickname "Rat City" — has experienced a reported increase in rat sightings since the start of the coronavirus pandemic.
"We have a very prevalent and perennial problem with rat and rodent infestation, and it is getting worse by the week," said the District 9 councilor, who represents Allston and Brighton.
Breadon said the sightings have triggered frequent calls from constituents looking for solutions.
"It's extremely distressing," she said. "It is a public health risk and concern."
Motivated by the situation, Breadon and Councilor Ed Flynn have filed a hearing order for how the city can drill down on pest control and illegal dumping — with trash being a lure for rodents — as the issue has not been borne by Allston alone in recent weeks.
Across Boston, a bump in rat sightings was reported as the city hunkered down amid COVID-19.
"We have had neighbors reach out to us … who are letting us know about an uptick in pest activities," Flynn said.
Calling for hearing today @BOSCityCouncil on pest control & illegal dumping. Many neighbors contacted me regarding rise in pest/rodent activity recently, along w illegal dumping in residential & commercial districts. Look forward to discussion on quality of life issues #bospoli pic.twitter.com/BzEJlmz8Ep

— Ed Flynn 愛德華費連 (@EdforBoston) August 19, 2020
Apparently the increase was to be expected.
In May, the U.S. Centers for Disease Control and Prevention said sightings could possibly increase because of the shut down of restaurants and other rodent food sources brought on by the pandemic.
"Rodents rely on the food and waste generated by these establishments. Community-wide closures have led to a decrease in food available to rodents, especially in dense commercial areas," the CDC says on its website.
The agency also warned pest control programs may receive reports of "unusual or aggressive rodent behavior" as a result.
Flynn said councilors want to discuss how the city can handle the problem, including by increasing enforcement of trash collection policies and boosting public awareness about garbage disposal.
"It's important that we discuss measures for effective pest control in keeping our streets clean," he said.
For Boston's Inspectional Services Department, that work has already begun.
A department spokesperson, responding to a surge in rat-related 311 requests, told Boston.com last month officials were aware of the rodent situation and had "escalated" their inspections, education, outreach, and enforcement, as well as "proactive rodent control activities."
Residents and businesses were sent flyers regarding how to properly dispose of trash and how to eliminate areas where rats may gather and their water and food sources.
"Our inspectors are also licensed pest control professionals which allows us to also bait and trap public spaces in areas believed to have a heavy infestation," the department said. "We encourage residents to continue reporting rodent sightings to 311 as this aids our efforts to address this issue."
Get Boston.com's browser alerts:
Enable breaking news notifications straight to your internet browser.