Local
Charlie Baker defends Northeastern's decision to dismiss 11 students for breaking COVID-19 gathering rules
"I think everybody knew what the rules of the game were coming in."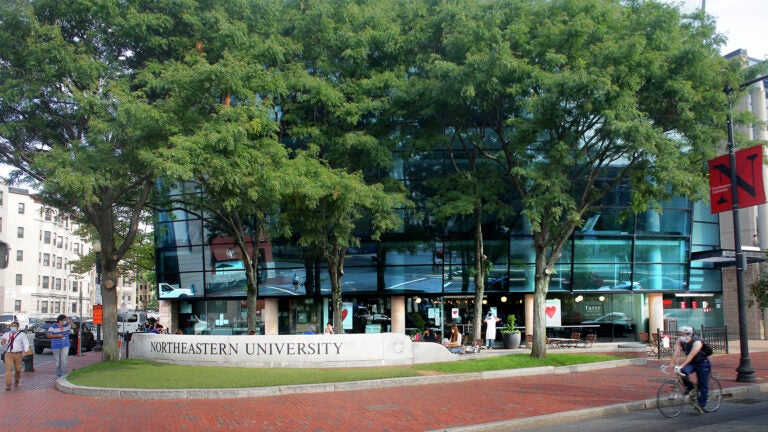 Northeastern University's recent decision to dismiss 11 freshmen for the semester — with no tuition refunds — for violating strict COVID-19 rules against gatherings may be viewed as harsh by some members of the student population.
However, Gov. Charlie Baker says that rules are rules.
"I think everybody knew what the rules of the game were coming in," the Massachusetts governor said during a press conference Wednesday when asked about the episode at Northeastern, which has become a national flashpoint as colleges wrestle with bringing back students amidst the pandemic.
Baker said he feels "terrible" for the students and their families, who will not get back any of the $36,500 they paid for the semester if the decision is upheld (the students were given the right to contest the dismissal at an expedited hearing).
Still, the Republican governor stressed that Northeastern officials made the rules against partying and gatherings clear for arriving students, who were repeatedly informed of the zero-tolerance policies in rulebooks, letters from administrators, and mandatory floor meetings. He also noted that state and university officials invested "a lot of money" to increase their COVID-19 testing capacity of students in the college-flush Boston area.
"I think it's really important, especially during this time when kids are coming back to school, that everybody appreciate and accept the fact that college is just not going to be the way it was last year — and the year before, and the year before," Baker said Wednesday.
"That is going to create a certain amount of dismay, I'm sure, for a lot of the kids who are there," he continued. "But in this particular case, the rules were the rules, they're established up front, everybody attested to them, and they broke them."
Northeastern is hardly the only university — locally or across the country — cracking down on unauthorized student gatherings, amid evidence tracking tens of thousands of COVID-19 infections back to colleges. And as The Boston Globe reported Wednesday, legal experts say school officials are on solid ground if they are transparent about the penalties for infractions.
Northeastern's response does appear to be more punitive than the approach of other colleges, which have first resorted to suspensions over semester-long dismissals for COVID-19 rule violations. However, while some Northeastern students said in the immediate aftermath of the decision Friday that they were caught off guard by how swiftly the punishment was handed down, others supported school officials for their approach to COVID-19 safety.
"I think this sends a pretty powerful message about that — despite the fact that it's obviously a really terrible blow for the kids and the families that are involved," Baker said Wednesday.
Get Boston.com's browser alerts:
Enable breaking news notifications straight to your internet browser.