Local News
Boston's plastic bag ban is back in effect
The law was temporarily suspended at the onset of the COVID-19 pandemic.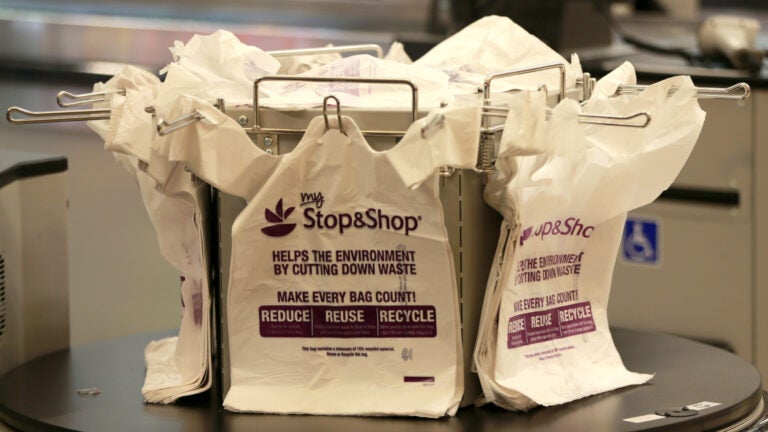 Boston's ban on plastic bags at retail stores went back into in effect Thursday after officials suspended the law when the coronavirus pandemic hit the region in March.
"We lifted it temporarily in March to provide shoppers and stores more flexibility during COVID-19, but it's important to maintain this policy as part of our climate leadership," Mayor Marty Walsh told reporters Wednesday.
The ban took hold in 2018 and requires retailers provide only reusable and recyclable bags. Shoppers who don't bring their own bag are charged a minimum of five cents for each bag used from the store.
In March, the state instituted an emergency order prohibiting the use of reusable bags — a measure that was later lifted in July.
"Public health experts are clear that reusable bags are safe," Walsh said Wednesday.