Local
These are the cuts the MBTA is discussing for its trains, buses, and ferries due to COVID-19
While nothing is finalized, the transit agency is getting more specific.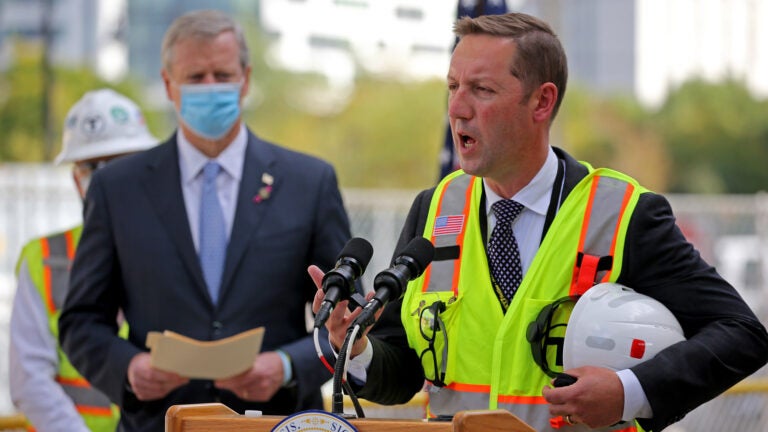 As much as the MBTA had mapped out ambitious plans to improve future service, the transit agency's leaders have made one thing increasingly clear in the wake of the crippling financial impacts of the COVID-19 pandemic: Without additional financial assistance from the federal government, they'll be forced to make painful cuts to service in the coming years to make ends meet.
What is still coming into focus is what those cuts might look like.
MBTA officials are approaching the predicament by putting each of its lines and services into one of four quadrants based on ridership volume and "transit criticality," a measure based on general trips taken by low-income people, people of color, and people in zero-to-low-vehicle households.
As outlined in previous meetings, the goal of the approach is to minimize the disruption of cuts on "essential services" where both ridership (based on both pre-COVID-19 levels and pandemic-era retention rate) and transit criticality is high.
But that doesn't mean they'll necessarily be spared from cuts.
During a presentation Monday afternoon before the MBTA's Fiscal and Management Control Board, Anna Gartman, the T's director of strategic research, outlined where the agency's different services (bus, subway, trolleys, commuter rail, ferries, etc.) fell within the quadrant — and what type of service reductions they could face as a result.
While officials stressed that the analysis is incomplete, the FMCB is aiming to vote on a final plan by December, and some could take place as soon as this upcoming spring.
Heavy and Light Rail
According to Gartsman, the Blue, Orange, and Red lines, as well as the "trunk" of the Green Line and the Mattapan trolley line, all fall into the essential services quadrant. Last month, the lines averaged roughly 120,000 weekday gate entries — or roughly a quarter of their normal pre-pandemic levels.
Potential reductions: 
Gartsman said cuts could include rolling back to the MBTA's "minimum service standards," meaning the frequency between trains during the weekday peak commuting hours could be as much as 10 minutes, while average headways during other times would be increased to 15 minutes. Another option is shortening the window of service to 6 a.m. to midnight (and 7 a.m. to midnight on Sundays), according to the presentation.
When could they begin? July 2021
Ferry
According to the presentation, the Charlestown ferry also falls into the essential service quadrant, while MBTA's ferry route to Hingham and Hill is in the low-ridership, low-transit criticality category. Even though it makes up 70 percent of ferry ridership, MBTA officials have suggested many Hingham/Hull ferry users could be diverted to alternate modes of transit. Overall, the MBTA's ferry service averaged 775 weekday trips last month, which is 11 percent of normal ridership.
Potential reductions:
Gartsman said the cuts could include eliminating particular routes or eliminating frequency, but did not get into further specifics.
When could they begin? Spring 2021
Commuter rail
The only commuter rail line defined as an essential service is the Fairmount Line in Boston, which has recently been a focus of improvement.
Meanwhile, the Newburyport/Rockport, Middleborough/Lakeville, and Providence/Stoughton lines — which account for a third of commuter rail trips — were classified as low ridership, high transit criticality. All other commuter rail lines fell into the low ridership, low transit critical category, though Gartsman noted that some individual stops and stations may have high-transit critical populations. While officials plan to do additional station-level analysis, a map in the presentation illustrated where they have identified transit-critical stops.
As a whole, the commuter rail network was down to 11 percent of its normal ridership last month.
Potential reductions
While noting it was "not an exhaustive list," Gartman said the options for cutting commuter rail service were eliminating weekend service on "some or all lines," end weekday service after 9 p.m., reduce or eliminate midday frequency, reduce peak frequency, and even close certain stations.
When could they begin? Spring 2021
Bus
Buses are more of a mixed bag. According to the presentation, 65 percent of the network's "service hours" fall into the essential category — but there are also a significant number of routes in each of the other three categories.
MBTA buses have also retained the highest rate of passengers during the pandemic, carrying 171,000 weekday riders or more than 40 percent of its normal ridership last month. Gartman did, however, note there is a lot of variation in ridership levels by route. MBTA officials would also consider usage rates by seniors and people with disabilities to "minimize harm" of any changes, she said.
Potential reductions:
For essential routes, officials say they would only reduce frequency and span of service to the MBTA's minimum standards. However, non-essential routes could see their service reduced below those standards — or even be consolidated or eliminated.
When could they begin? July 2021
Get Boston.com's browser alerts:
Enable breaking news notifications straight to your internet browser.