Local
Another Mass. school district to drop its mascot of Native American origin
"We know today that there are myriad reasons why it is not appropriate to have a 'Sachem' mascot, and this is an opportunity for Pentucket to start a new chapter."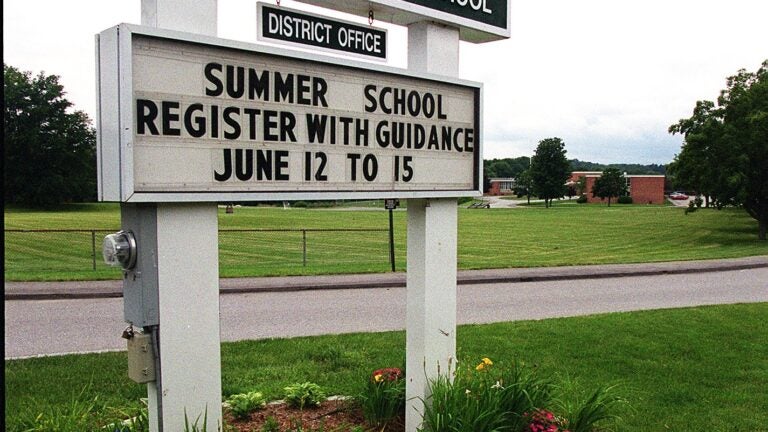 Another Massachusetts school district is retiring a mascot that references Native Americans, citing "harmful Native American stereotypes."
 The Pentucket School Committee voted to retire the district's Sachem mascot during a meeting Tuesday night following a presentation back in late July by Sag8tmo Paul Pouliot and Denise Pouliot, leaders of the Cowasuck Band of the Pennacook-Abenaki People.
At that presentation, the couple discussed Native American history in the area, and how the Sachem mascot, which has been in use at Pentucket since 1958, impacts them, according to a news release.
Pentucket is the latest school district to retire a mascot of Native American origin, or one with problematic history. In June, Walpole school officials unanimously decided to drop its "Rebels" mascot. At the state level, Charlie Baker has said he's open to discussions of removing and redesigning the state's seal and flag, which feature an illustration of a Native American person.
From the meeting in July, school officials learned that Native Americans who lived in the area near the school district did not have Sachems, though other nearby tribes did. Sachems were either heads of  families, or served as the speakers for a tribe. Officials also learned about the problematic use of Native American headdresses, which the district's mascot has used in the past, the release said.
"A lot of thought and consideration went into this decision, and ultimately the School Committee has decided this is the right path for our district to take," schools Superintendent Justin Bartholomew said. "When the mascot first was selected it was done so out of respect for what they believed a 'Sachem' represented. We know today that there are myriad reasons why it is not appropriate to have a 'Sachem' mascot, and this is an opportunity for Pentucket to start a new chapter."
For now, the school district will refer to its sports teams simply as Pentucket. Current school uniforms will continue to be used until the time comes to replace them, and the high school gym floor, which has "Sachem" on it, will be changed when the new Pentucket Regional Middle High School building opens, scheduled for 2022.
Get Boston.com's browser alerts:
Enable breaking news notifications straight to your internet browser.