Local
Highway exit renumbering has begun in Massachusetts
Crews started on Route 140 in Taunton Sunday night.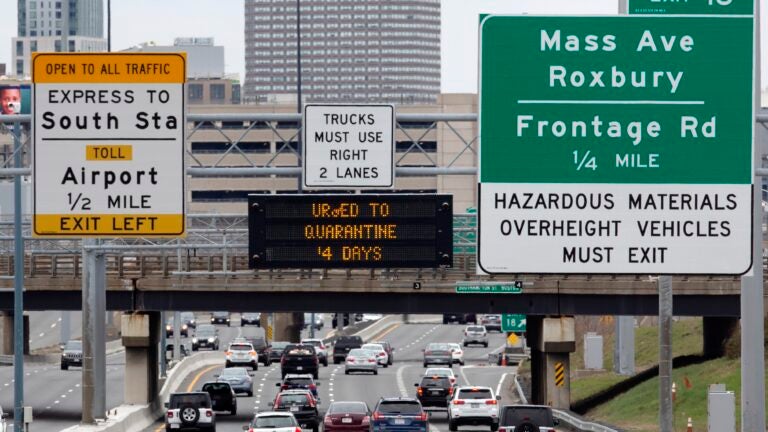 You may want to double check your directions next time you head out on the highway.
Massachusetts started its roadway exit renumbering project Sunday night, beginning on Route 140 in Taunton and heading toward New Bedford, according to the state Department of Transportation.
"After the week of October 18, crews will go corridor by corridor in the state also installing new exit signs," MassDOT said in a statement. "The contractor will move to the I-195 corridor after completion of Route 140. The complete schedule has not been confirmed beyond the Route 140 and I-195 corridors."
Ultimately, crews will change exit numbers on I-90, I-91, I-93, I-95, Route 128, Route 24 & Route 25, Route 3, Route 2, Route 6, U.S. 3, Route 146 & I-84, I-495, I-395 & I-290, Route 140 & I-295, I-195, and I-190, according to www.newmassexits.com.
The undertaking, which will switch many routes and highways across the commonwealth to a mileage-based exit number system, comes as part of a federal mandate to move away from the sequential numbering system currently used. Old exit numbers will be displayed at "key locations" for a minimum of two years, MassDOT officials said.
MassDOT officials have said the change has several benefits beyond bringing the state into uniformity with the large majority of other states. The switch can help improve how emergency incidents are reported on roadways and will allow for MassDOT to create new exits without the need to renumber entire highways in the future.
Should Massachusetts have refrained from the switch, the state risked losing federal funding. The initiative will take until next summer to complete.
Officials anticipate traffic impacts spurred by the project will be minimal, with crews on the road between 8 p.m. and 5 a.m.
Look at how each exit will change with this interactive map from MassDOT:
Get Boston.com's browser alerts:
Enable breaking news notifications straight to your internet browser.