Local
A Manchester, N.H. police officer was fired in 2018 for reported racist comments. An arbitrator says he should still have his job.
"I might be prejudiced but definitely not racist," fired officer Aaron Brown reportedly said during an interview as part of an internal investigation.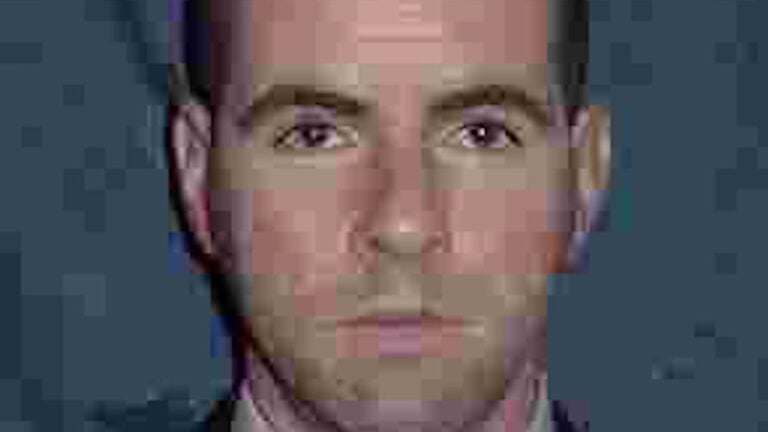 A Manchester, N.H. police officer was fired back in 2018 over racist remarks he made targeting Black people.
But an arbitrator has since ruled that the city shouldn't have fired Aaron Brown, who served with the department from July 2007 until his termination in April 2018, at all. Instead, a copy of the arbitration agreement, posted online by the New Hampshire Union Leader, says Brown should've been suspended for 30 days with no pay instead, and should be given his position back.
As a result, Brown was awarded back pay and benefits that have amounted to nearly $140,000, according to the newspaper, and that the city has been forced to pay Brown $1,540 per week while continuing to not rehire him.
The trove of about 600 pages of documents surrounding Brown's 11-year career in Manchester includes interviews with him discussing texts he reportedly sent to his wife in May 2017 using his department-issued cell phone, referring to Black men as "parking tickets."
The racist reference was made when Brown was sent to Dorchester on a case, and his wife said she was worried about him.
"Yes, I know," he reportedly said via text. "It's all good. Besides I got this fancy new gun. Take out parking tickets no problem."
He then further details what he meant by "parking tickets."
"Parking ticket = black fella," he reportedly said in a separate text.
In August of that year, in another series of texts, Brown reportedly told his wife that he was "putting the stall on a parking ticket … like the big jungle cat that I am," when she asked him what he was doing at work.
When his wife asks him what he meant, he gives her the racist meaning of "parking ticket."
"And I'm stalking him like a jungle cat," Brown reportedly said.
In March 2018, during an internal investigation interview, Brown denied that he's racist.
"I might be prejudiced but definitely not racist," Brown reportedly said.
When asked to clarify the ways he's prejudiced, Brown said he makes fun of stereotypes associated with other races.
"You know, like African Americans liking fried chicken, or something like that," he reportedly said.
Another series of text messages between Brown and his wife also came up during the investigation. In October 2017, weeks after he made the "big jungle cat" comment, Brown reportedly made the comment that he would "slap the black off him," referring to a kid that lives in his neighborhood and who his kids were having an issue with, according to the documents.
In the interview, Brown denies that the kid in question is Black, however, he does acknowledge that he could be mixed race.
Long before the investigation and his termination, Brown was lauded for his work in Manchester. In his performance evaluation for July 2015 through July 2016, Brown was praised for his work in the Special Enforcement Division's Street Crime Unit, which he had been a part of for about three years at the time.
"Over the course of his career, Detective Brown has established himself as a competent, skillful, and professional investigator," the document said. 
Brown also received the department's Meritorious Service Medal in March 2014, and was recognized as Officer of the Month in May of that year.
Following a labor arbitrator's ruling that Brown shouldn't have been terminated and only suspended, the department said it was "disappointed and disheartened" in a Facebook post.
"We are extremely saddened and sickened to see that an arbitrator could rule in this manner after hearing this egregious case," the post said.
In detailing the dealings with an arbitrator, the department noted that it began with a grievance filed by the Manchester Police Patrolman Association, which under the union contract, must go for binding arbitration. While Brown was fired in April 2018, the arbitrator's hearing wasn't until Aug. 21, 2019, the decision of which was in favor of the suspension, not termination.
"Once the case goes to an arbitrator it is binding. Although the Manchester Police Department wholeheartedly disagrees with the ruling, we are forced to follow the arbitrator's decision," the post said. "However, Chief Carlo Capano refused to implement the arbitrator's reinstatement order."
The union has since sent an unfair labor practice charge to New Hampshire Public Employee Labor Relations Board, and that is ongoing, the department said. 
"Manchester police officers take pride in the community we serve and the uniform we wear," Chief Capano said in a statement in the post. "Aaron Brown's actions cast a shadow on this agency, but those actions are not representative of this police department as a whole. We will do everything possible to make sure Brown is never in a Manchester Police Uniform again. Sometimes fighting for what is right is difficult and an uphill battle, but we take this very seriously and have no intentions of giving up."
Get Boston.com's browser alerts:
Enable breaking news notifications straight to your internet browser.