Local News
Massachusetts approves Question 1 ballot measure to expand state's right-to-repair law
"The people have spoken—by a huge margin."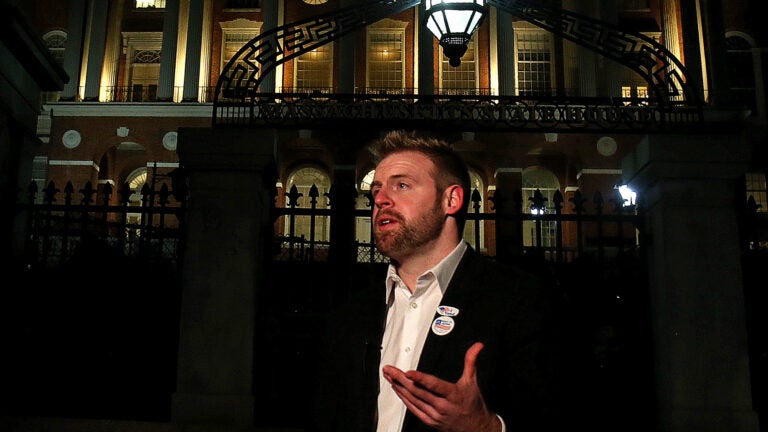 Following a race that became the most expensive in Massachusetts ballot question history, Question 1 supporters are celebrating victory Tuesday night.
With more than 50 percent of precincts reporting and a resounding lead, the yes side in the hotly contested campaign to expand access to wirelessly transmitted vehicle data was declared the winner by the Associated Press.
"The people have spoken—by a huge margin—in favor of immediately updating right to repair so it applies to today's high-tech cars and trucks," Tommy Hickey, the director of the Yes on 1 coalition, said in a video message to supporters.
Question 1 proposed to update the state's 2012 right-to-repair law — which led to a national standard giving independent shops the same physical access as carmakers to vehicle information used to diagnose problems — to apply to "mechanical" telematic data, which is the information that most newer cars automatically transmit to dealers. The measure requires carmakers to create a mobile platform through which owners can access that data and, if they want, share that access with third-party repair shops and auto-part stores.
The question pitted the yes campaign, which was supported by chains like AutoZone, against the auto industry-backed no side, with both sides each spending more than $21 million, flooding the TV airwaves with ads. However, the sparse polling on the race consistently showed the yes side winning.
More than 90 minutes before the Associated Press officially called the race, Question 1 supporters declared victory with less than 10 percent of precincts reporting, up by a 3-to-1 margin. And as more results came in, that overwhelming lead held firm.
The Coalition for Safe and Secure Data, which opposed Question 1, also appeared to concede the results Tuesday night, if not their argument.
"As we have said from the beginning, the right to repair and the ability of local repair shops to access vehicle repair information are already enshrined in Massachusetts law," the group said in a statement. "Today's vote will do nothing to enhance that right – it will only grant real time, two-way access to your vehicle and increase risk. At no point did the Yes side provide any credible arguments as to why national auto parts chains need this information to service your vehicles."
Supporters of Question 1 argued that the ballot measure was necessary to ensure a competitive car repair market, amid fears that independent shops could be boxed out as more data — from software updates to repair alerts — is transmitted wirelessly between cars and dealerships.
Opponents expressed concerns that the wording and implementation deadline could open up potentially dangerous cybersecurity vulnerabilities in vehicles — and even some supporters have suggested that state lawmakers may need to tweak the language of the new law.
The law requires carmakers to implement the new platform beginning with 2022 vehicle models, which are already in the early stages of production and will be available next year. Some experts say that requiring carmakers to create the platform on such a short timeline could increase the chances that it could be hacked.
However, supporters of Question 1 say that argument is posturing by the automobile industry, noting that opponents made a similar argument during the 2012 right-to-repair debate. In his message Tuesday night, Hickey stood by the 2022 deadline, which he said could be "easily" met.
"The automakers and their army of lobbyists will make noise and make up stories, saying 'it can't be done,' just like they did during the campaign," he said. "But remember, they said the exact same thing about implementing the first right to repair in 2012 and now admit that they were wrong."
Get Boston.com's browser alerts:
Enable breaking news notifications straight to your internet browser.