Local News
Here's a complete taxonomy of every single write-in vote from Vermont
An exhaustive analysis of nearly 2,000 bespoke votes, from Bernie Sanders to an ancient Mesopotamian death god.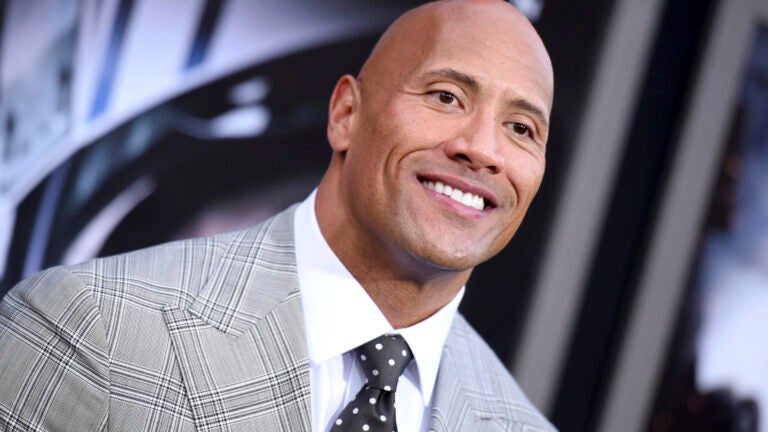 The long and arduous election finally wrapped up at the end of last week, and the American public now knows that, baseless fraud allegations aside, former Vice President Joe Biden is the president-elect. Now we can finally move beyond Nov. 3 and focus on the next most pressing question in politics: How many votes did Tom Brady get in Vermont?
If you're somehow immune from election fatigue, here's a treat from our woodsy neighbors to the north. Vermont not only counts every write-in vote in the state—only eight states bother to be so thorough—but it also publishes all of them.
What a trove of data! Sure, Biden won Vermont's three electoral votes by over 30 points, but it doesn't take a lot of insight to show why Donald Trump might lose a state that hasn't swung red since the peak of glam metal. But that robust repository of write-in votes makes one think: Could a deep dive into the minds of 1,942 dissenters, unsatisfied with any official candidate, possibly provide a more nuanced and intricate understanding of the sociopolitical zeitgeist lurking within the Green Mountain State?
Almost certainly not, but it seems fun. In five groups, here is a complete taxonomy of all the write-in votes from the 0.52% of the Vermont electorate who skipped the bubbles on the ballot. (And yes, I checked every single name on the list.)
The Local Politicos
To no one's surprise, topping the list by a margin of hundreds is Bernie Sanders, the eminently popular Vermont senator, with 619 votes.
Following promising results early in the crowded primary race this year, Sanders once looked poised to potentially join the pantheon of Vermonters-turned-presidents alongside Chester A. Arthur and Calvin Coolidge, but he ultimately went the way of Howard Dean. Delaware, another small and sparse state in the Northeast, was the one that got to claim a new president in Joe Biden, but many Vermonters clearly never stopped feeling the Bern.
Phil Scott, Vermont's similarly appreciated (if less nationally recognized) Republican governor, landed in second place on the write-in list at 89 votes. Jim Douglas, who was governor of the state through the 2000s, got 45 votes; his predecessor, the aforementioned Howard Dean, only got two. For his part, Patrick Leahy, Sanders' counterpart in the Senate, also earned a vote.
There are also some prominent political cameos from some of Vermont's neighbors. Massachusetts' own Charlie Baker—another popular Republican governor in a deep blue state—pulled 13 votes, and Gov. Chris Sununu of New Hampshire got one too. Other Massachusetts governors are in the mix too; Mitt Romney got high marks with 57 votes (58 if you count the one for "Willard Ramney"), and Bill Weld also got a couple.
The Also-Rans
Much of the upper echelon of write-in votes feels like a flashback to the start of the year, when over 20 people were competing for the Democratic nomination. Other than Bernie Sanders, Hawaii representative Tulsi Gabbard leads the list of also-rans with 78 write-in votes, along with one ballot for "Kelsie Gabbard" from a voter who presumably mixed up her first name.
Gabbard is followed by entrepreneur Andrew Yang, who got 42 votes. Those two might seem surprising as "front-runners," as neither made a major impact on the polls or the election, but they both had deeply passionate if relatively small bases. A smattering of others like Pete Buttigieg (24), Amy Klobuchar (8), and Mike Bloomberg (2) round out the list.
A handful of voters seemed to lament the prior electoral losses of Democratic candidates who won the popular vote; three for Hillary Clinton, one for Al Gore. Plenty of Republican challengers from years past make the list, with John Kasich (30), Marco Rubio (12), Ron Paul (8), and Ted Cruz (4) leading the way.
Finally, four voters paid tribute to the man who is arguably America's greatest (and most infamous) also-ran: Ralph Nader.
The Partisans
This is where all the other politicians and pundits land. Many of these seem to be straightforward protest votes, including a coalition of Republicans that contrast with President Donald Trump, like the 37 ballots cast for Vice President Mike Pence.
There are a few who are somewhat estranged by the administration—Nikki Haley (12), James Mattis (10), Rep. Justin Amash—and a handful of prominent members of George W. Bush's team, like Condoleezza Rice (14), Colin Powell (2), and Bush (2) himself. Presidents Eisenhower and Reagan, who for many symbolize the roots of the modern GOP, also got multiple votes.
The coronavirus pandemic inspired several voters, with 22 choosing New York governor Andrew Cuomo, who came to national prominence this spring as the state got slammed by the virus. The most prominent figure on the list is Dr. Anthony Fauci, the country's top infectious disease specialist, but not because of the amount of votes he got. Rather, he scored several entries because no one could settle on how to refer to him ("Dr." or no "Dr."? First name or not? Is he Anthony or Tony? How many C's are in "Fauci," anyway?).
The left had its fair share of dissenters too, like those who voted for representatives Alexandria Ocasio-Cortez and Rashida Tlaib, members of the so-called "squad" that regularly bristle against the Democratic establishment, and Nina Turner, the prominent and outspoken co-chair of Bernie Sanders' campaign.
Vermont is no stranger to the radical left either, so there's even a small socialist cohort. Two voted for Kshama Sawant, a member of the Seattle City Council who is one of the few elected socialists in the country. Philosopher/activist Cornell West and Polish revolutionary Rosa Luxemburg each got a vote, and one individual cast the ultimate protest vote by writing: "Dismantle Two Party System."
Finally, there's a smattering of conservative radio hosts and podcasters, representatives and senators from other states, government officials serving the state of Vermont, and actual registered write-in candidates.
The Fun Ones
Let's get one exception of the way—Vermont was actually one of 12 states to host rapper Kanye West as a featuring artist on the presidential ballot. He got 1,269 votes in the state (0.34% of the electorate!), but because he was officially on the ballot, he actually doesn't appear on the write-in list.
But Wu-Tang Clan does!
Leading this more apolitical bucket is Vermin Supreme, the bearded and boot-hatted Massachusetts satirist and perennial candidate, at eight votes. He's followed by Oprah Winfrey at six votes, Mike Rowe of Discovery Channel's "Dirty Jobs" at five, and outlaw country star Willie Nelson at four. That quartet might get along with those who voted for guitarist Trey Anastasio and drummer Jon Fishman, band members of Phish, Burlington's own hometown jam band.
By the way, to answer the Tom Brady question: The GOAT got four votes, but "Bill Beliciek" only got one. Mookie Betts, LeBron James and Charles Barkley are other athletes that garnered a vote.
Other celebrity cameos include Bill Gates, Dwayne Johnson, Kid Rock, Keanu Reeves, Joe Pesci, Betty White, Tony Danza, Chuck Norris, Elon Musk, Tina Turner, and Coopers Alice and Bradley. There's one for Jesus Christ himself, and another for "A Scjwamzemegger," surely a valiant attempt at spelling The Terminator's name.
Many Vermonters abandoned reality completely and opted for fictional characters. Strangely, the leader with two votes was "Venellop von Sweet," which seems to be a botched spelling of the young protagonist from "Wreck-It Ralph," the Disney movie series. (Spoilers: It seems she ends the first movie renouncing becoming a princess, choosing to become a president instead, so it's actually more appropriate than you'd expect.)
A pair of "The Big Lebowski" fans must have voted together, as the characters played by Jeff Bridges and John Goodman appear one after the other on the list. There's also Michael Scott and Dwight Schrute from "The Office," Dexter Morgan from "Dexter," Walter White from "Breaking Bad," and Santa Claus from the North Pole.
One ballot was cast for "Kodos Johnson." If you're not happy with the outcome of the election, make sure to not blame that particular voter.
There's Alfred E. Newman, the goofy mascot of Mad Magazine, Ed Grimley, a Saturday Night Live character, and Cthulhu, the tentacled entity concocted by H.P. Lovecraft. Major props to whoever nailed the spelling of "Aelin Galathynius," a protagonist from a fantasy novel series.
One person simply voted for "Cheddar"—presumably the variety of cheese popular in Vermont, but perhaps the voter instead meant Captain Raymond Holt's Corgi from "Brooklyn Nine-Nine"? Two penciled in a ballot for "Cheddar Stump," and if any readers have any insight on what that means, please drop a line.
The Neighbors
Instead of submitting a write-in ballot for a politician or a celebrity, several Vermont voters seem to have voted for someone they know personally. It's unclear whether those voters chose a friend, a colleague, a loved one, or simply themselves, but many names returned an avalanche of LinkedIn profiles, business homepages, and local news articles tied to the state. Given the caveat that online snooping is imperfect and that some results are likely false positives, it still paints an intriguing picture of who some people value in their community.
The list includes a podiatrist in Brattleboro, a roofer from St. Johnsbury, and the president of a motorsports shop in Cornwall. There's a general store owner, a cattle farmer, a pastor, a realtor, an electrician, a tax preparer, a florist, and a small collection of teachers and doctors and hospital workers, more essential now than ever. You've got the publisher of a couple local newspapers, the president of a military college, and the devoted keeper of a small town's historical society.
There's plenty who embody Vermont's artistic inclinations; a detective turned director at a craft school, a photographer and fine arts professor at a state university, an Irish flute performer in Celtic bands, the husband-and-wife owners of a puppet show theater who I suspect voted for each other. And if local obituaries are any indication, there are more than a few entries that seem to pay tribute to some of those who have passed away in recent years.
Finally, there's "Apophis and Nergal," the most perplexing entry in the entire list, even beyond "Cheddar Stump." I have truly no idea what it refers to, but if I have to draw on intuition, I'd guess they're a slightly quirky pair of pets—guinea pigs? goldfish?—named by a mythology fanatic for deities of Egypt and Mesopotamia. Or maybe somebody just wants to pledge fealty to a couple of ancient death gods.
Hey, maybe it's not the end of Nergal's political aspirations in Vermont. There's always 2024.
Get Boston.com's browser alerts:
Enable breaking news notifications straight to your internet browser.