Local
Ashburnham police arrest man who spat at hikers, claiming he had COVID-19
The incident, which was caught on camera, occurred after he confronted the two women for not wearing a mask.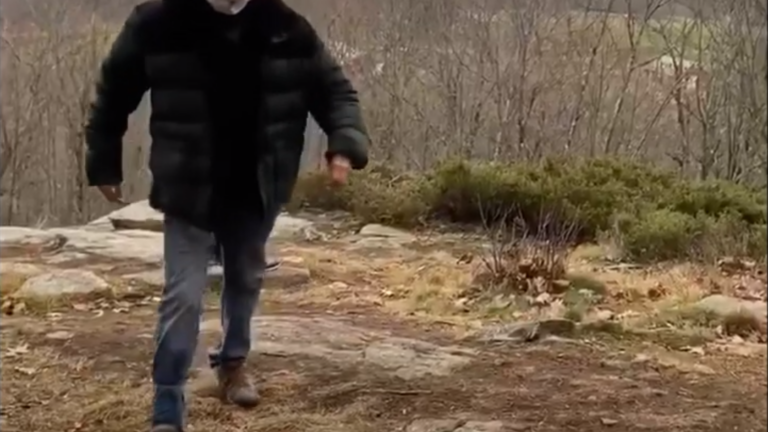 Police in central Massachusetts have arrested a man who spat at two female hikers claiming he had COVID-19, after confronting them for not wearing masks on a popular trail near the New Hampshire border.
Ashburnham police announced Tuesday afternoon that Hale Powell, a 71-year-old Westford resident, is being charged with assault and battery, as well as making a false threat of a biological agent. In a press release, they said that they received numerous tips from the public after releasing video of the confrontation last week and that Powell was arrested at his residence without incident Tuesday by officers from the Ashburnham and Westford police departments.
Powell was reportedly arraigned later Tuesday afternoon in Winchendon District Court. According to 7 News, he pled not guilty.
The investigation is still ongoing, police said.
Police had asked for the public's help identifying the suspect after releasing video of the Nov. 14 incident, which occurred at the Hudson Overlook on the Midstate Trail in Ashburnham.
In the 60-second clip, Powell can be heard telling the woman that they should be wearing a mask. Under a recent executive order by Gov. Charlie Baker, everyone over the age of 5 in Massachusetts is required to wear a face covering when in public, inside or outside, regardless of whether they can maintain physical distance from others.
"It's selfish is what it is. It's completely irresponsible," he said in the video, after one of the women says she doesn't wear a mask when she's outside.
"OK, thank you so much for your input," the woman sarcastically replied.
After walking away, the man then turned around and walked back up toward the women, pulling down his mask and declaring "I have COVID," before spitting repeatedly at them.
"I have COVID," he repeated. "I've been tested positive."
"Are you OK?" the woman said.
"No, and you won't be soon," Powell replied, as his hiking partner repeatedly yelled his name asking him to stop.
According to CBS Boston, police said Tuesday that Powell told them he did not actually have COVID-19.
Get Boston.com's browser alerts:
Enable breaking news notifications straight to your internet browser.