Local
Toxic 'forever chemicals' found in pesticide used on millions of Mass. acres when spraying for mosquitos
The recent findings came from a series of tests conducted this fall by the state Department of Environmental Protection.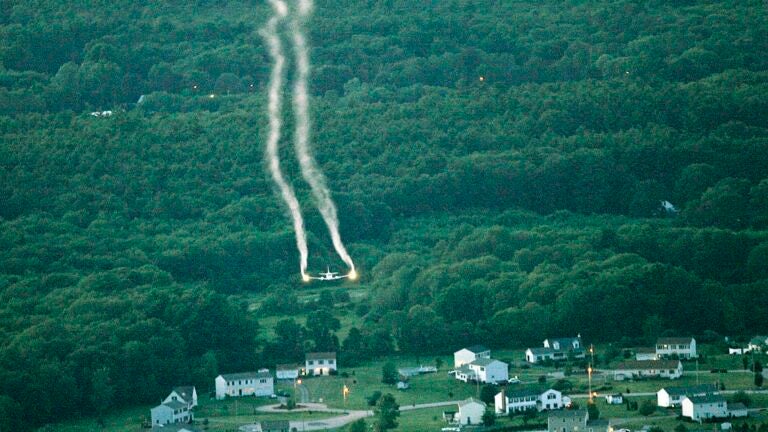 For two decades, state environmental officials have used a controversial pesticide to kill mosquitoes in Massachusetts, spraying millions of acres from the air and ground to reduce the spread of Eastern equine encephalitis.
Now, after years of criticism from environmental advocates who have long raised health concerns about the expensive treatment known as Anvil 10+10, the pesticide has been found to also contain an array of toxic compounds known as PFAS. The so-called "forever chemicals," which are found in a range of commercial products and never fully degrade, have been linked to cancer, low infant birth weights, and a range of diseases.
The amount of some of the chemicals found in the pesticide — which has been used in at least 25 other states — exceeds recent safety limits imposed by the state for drinking water. Given the amount of pesticide used, and how widely it has been dispersed over the years, specialists say it's likely that the chemicals have leached into ground water and other water sources.