Local
Walsh doesn't anticipate Boston schools reopening until after Christmas break
The Boston mayor acknowledged that keeping kids out of school could be "pretty detrimental."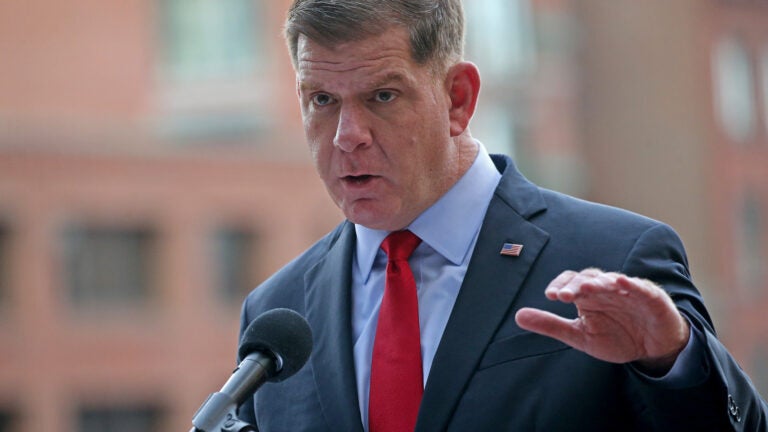 Boston Mayor Marty Walsh said he doesn't anticipate public schools fully opening before Christmas break as the city continues to bear its second major surge in coronavirus cases.
"I know there are parents all across the city… saying, 'Reopen schools,'" Walsh said during a press conference Tuesday afternoon. "I support you. But right now today, we are not prepared for that, not when you have 400 new cases today."
The mayor said he expects that he'll be able to share a plan for reopening schools in the next few weeks.
"As we continue to move forward, if we get these numbers down, and we set benchmarks — and we're below those benchmarks right now — we'll begin the process of reopening schools right after the new year, hopefully," Walsh said.
Boston Public Schools have mostly been closed since March, the start of the pandemic. When cases started to tick up again in October, the city abandoned plans to start reopening schools and shut down in-person learning for high needs students by the end of that month.
Walsh acknowledged that long-term remote learning will likely cause difficulties for children who need to catch up after months out of the classroom.
"The loss of education by not being in person, we don't know what the impacts will be right now, we probably won't know for a year or so," he said. "I think they're going to be pretty detrimental in some ways, and I think we have to creative on how we close learning gaps of kids being out of school since March 16th of this year."
Not every single student in Boston is learning remotely. A small amount — less than 200 — of the city's highest-need students returned to some form of in-person learning in November. Walsh said the city is working on getting more high needs students in classrooms in the meantime.
Walsh's full comments on schools reopening begin at around 21 minutes in the press conference below:
https://youtu.be/u79_GTp_kRY?t=1264