Local
A Massachusetts lawyer is suing Google for $1,000 for including him in search results
Matthew Sandofsky says that the search engine should count as a consumer reporting agency and therefore should not return search results on someone without permission.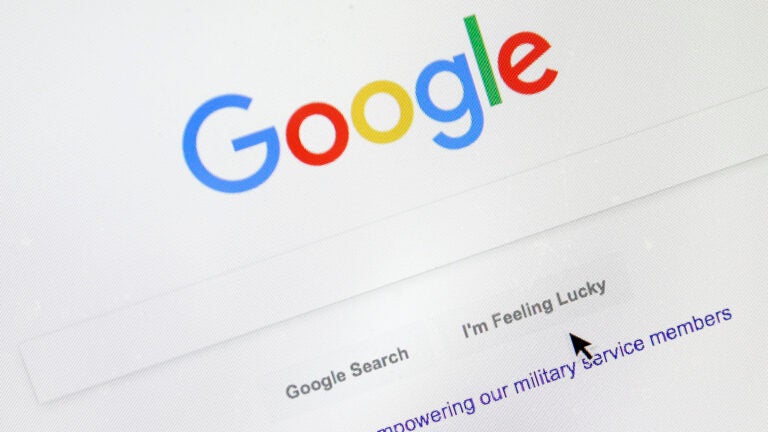 A Massachusetts lawyer who has apparently never heard of the Streisand effect is suing Google for returning results on him when you search for his name.
Matthew Sandofsky filed the suit against the tech giant on Monday in the U.S. District Court of Massachusetts. He's asking for $1,000 for himself and anyone else affected, which given the ubiquity of Google and the internet is close to every single American adult.
His lawsuit, first noticed by Universal Hub, claims that Google violates the Fair Credit Reporting Act (FCRA) because employers and landlords can use the search engine to learn about a potential employee or tenant.
He argues that Google should be considered a consumer reporting agency, like Equifax or Transunion, and that it flagrantly violates the FCRA because it doesn't ensure the accuracy or privacy in what information it collects and shares about people.
Google, of course, does not provide someone's credit info with a simple search. But it can reveal and catalog the "character, general reputation, [or] personal characteristics" of someone via links to external sources. Under those definitions, Sandofsky claims, Google's search engine results are the same as a consumer report.
The plaintiff also wants the court to decide whether Google should get the consent of people before "producing reports" (search results) on them and whether the company should attempt to make sure the information it has on people is accurate.
"[Google's] conduct demonstrates a reckless disregard for the truth and accuracy of the consumer reports they generate. The acts and omissions described above were willful and performed with actual or implied malice," the suit concludes.
The apparently litigious plaintiff also filed a related lawsuit against Turbotenant, a company that produces software and services for landlords, in the U.S. District Court of New Jersey last week. He says that Turbotenant also violated the FCRA when it provided inaccurate information about him after he sent a New Jersey landlord a rental application in 2019. When he contacted Turbotenant to fix the mistake, an agent told him to check with Transunion instead, as that was where the actual info came from.
His argument, again, hinges on the claim that Turbotenant should be considered a consumer reporting agency because it shares information on individuals and therefore should fix mistakes on its own.
It's still unclear whether Sandofsky's line of reasoning is sound, and as Universal Hub points out, he has to also convince a judge that he's actually been negatively affected by Google's search results for the case to even make it to court. There are only 160 results for his name as of Tuesday evening (but that number is likely to grow in the near future), and most of the results are either about his lawsuit or innocuous links about him or other people named Matt or Matthew Sandofsky.
There's one stray result about an arrest of a Matthew Sandofsky in California from last June, but it provides no details on the nature of the arrest or evidence to believe that it's the Matthew Sandofsky in question.
Get Boston.com's browser alerts:
Enable breaking news notifications straight to your internet browser.