Local News
A Massachusetts man thinks Market Basket's coffee is grounds for a lawsuit
The lawsuit says the Tewskbury-based grocery chain's coffee labels were designed to "deceive, mislead, and defraud" customers.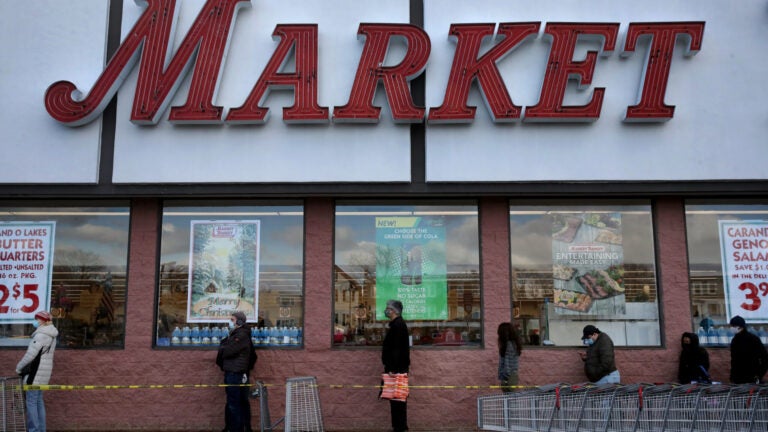 Nearly 80 cups of coffee for less than $3? Market Basket's 11.5-ounce house brand ground coffee cans seemed like a deal too good to be true.
According to a Massachusetts man's lawsuit, that's because it was.
Two of Market Basket's "misleading" coffee cans included less than half the number of rounded tablespoons that had been advertised on their packages, alleges a proposed class action lawsuit filed Tuesday in federal court on behalf of Weymouth resident David Cohen.
According to the suit, Cohen purchased the Tewksbury-based grocery store's 11.5-ounce House Blend and 11.5-ounce House Blend Decaf coffee cans under the "reasonable belief" that they contained 79 and 76 servings, respectively, as indicated by small labels near the bottom of the cans.
However, according to the lawsuit, "expert" third-party testing revealed the actual number of servings in the House Blend and House Blend Decaf were 39 and 37, respectively, meaning that they contained 40 and 39 servings less than advertised. In each case, the lawsuit says customers were being "cheated out of 51% of the servings they paid for."
The suit says Cohen would not have bought the coffee cans — priced at $2.65 and $2.99 for decaf — or would have looked for a lower price if he had "known the truth." The complaint adds that there are likely "tens of thousands" of other Market Basket customers who are similarly aggrieved.
According to the lawsuit, the labels were "designed to – and does – deceive, mislead, and defraud" customers.
Market Basket says it's the lawsuit, as opposed to their coffee, that lacks grounds. However, they did acknowledge changing the label.
"The label referenced in the lawsuit is no longer in our stores," the company said a statement. "We believe the lawsuit has no merit."
A spokesperson for Market Basket declined to say when they stopped using the labels.
The lawsuit comes after similar cases were brought against retailers over allegedly misleading coffee labels. A recent case against the private manufacturer of coffee labels for Wal-Mart and other big chains resulted in a settlement of up to $20 million. Similar lawsuits have been brought over the past year against Folgers, Maxwell House, and Kroger.
The suit against Market Basket seeks to recover financial damages under Massachusetts consumer protection laws, even if it acknowledges that the "damages suffered by each individual Class member likely will be relatively small" due to the small cost of the coffee cans.
Read the full complaint:
Get Boston.com's browser alerts:
Enable breaking news notifications straight to your internet browser.