Local
MBTA installing new CharlieCard-dispensing fare vending machines
"There won't be the need to run around looking for someone who may have a card."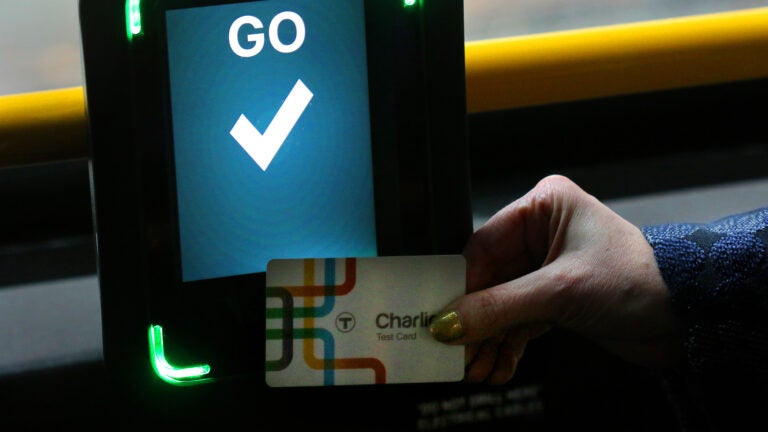 When the thousands of riders who stopped taking the MBTA during the pandemic return, it's a likely bet that some of them may need to get a new CharlieCard, lost or misplaced over the last year of remote work.
Beginning later this year, they won't have to go out of the way to search for one.
As part of the agency's larger fare transformation project, MBTA officials say they're planning to introduce upgraded fare vending machines across the rapid transit system capable of dispensing CharlieCards.
Currently, riders can only get the plastic cards from MBTA customer service agents at 17 bus and subway stations, as well as the CharlieCard store in Downtown Crossing and various local retail locations and civic centers.
The new fare vending machines mean that customers will be able to buy CharlieCards across the system. MBTA spokeswoman Lisa Battiston said the agency is still working to finalize the installation schedule.
"The upgraded vending machines will gradually be available at all stations and stops on the Red, Green, Blue, Orange, and Silver Lines where we have vending machines today," Battiston said in an email Tuesday.
Adam Veneziano, the MBTA's director of fare systems, said during a Fiscal Management and Control Board meeting Monday afternoon that the new machines "may not look all that different from what we've had in place for the last 15 years," but that they'll reduce the hassle of having to track down a new CharlieCard.
"There won't be the need to run around looking for someone who may have a card," Veneziano said.
The new machines will also dispense new "tappable" paper CharlieTickets, which can be scanned on the future fare card readers that the MBTA is currently testing on several bus routes and at the Forest Hills and Ruggles Orange line stations.
In addition to CharlieCards and CharlieTickets, the fare readers will also allow riders to pay using a smartphone or contactless credit card. MBTA officials plan to begin rolling out the readers at subway and bus stations beginning in 2022 with the target of having them installed on all modes by 2024.
The overall $930 million fare transformation project has faced delays and cost overruns.
Veneziano, however, said he was "optimistic" that riders, as they return to the system, would see the benefits of improved reliability and ease passing through fare gates. The "tappable" CharlieTicket, he said, would be "one of the most important ways we do this."
Get Boston.com's browser alerts:
Enable breaking news notifications straight to your internet browser.