Local
Men arrested for placing anti-mask stickers on Manchester City Hall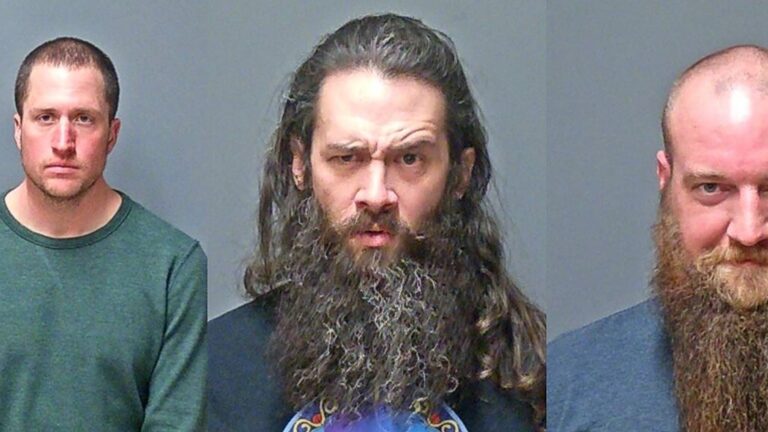 Three New Hampshire men were arrested in recent days for placing anti-mask stickers on Manchester City Hall, Manchester police say.
Police said Monday that they learned that many stickers criticizing the COVID-19 mask mandate were placed on doors at city hall, along with trash cans and traffic sign poles. They "made reference to living in fear, citizens being controlled, and masks being a sign of cowardice."
"Not only were the stickers inappropriate, but very difficult to remove," police said.
Police identified three men in video surveillance and issued warrants for them on charges of criminal mischief. They are Skylar Bennett of Concord, 38, Frank Staples of Manchester, 41, and Jason Gerhard of Northfield, 35. Bennett and Staples turned themselves into police on March 5, and Gerhard was arrested on March 7. All were released on personal recognizance bail.