Local
Boston will launch the 'B-Local' app to help promote small businesses
Customers will earn 'Boston Points' to redeem at participating establishments, according to Mayor Marty Walsh.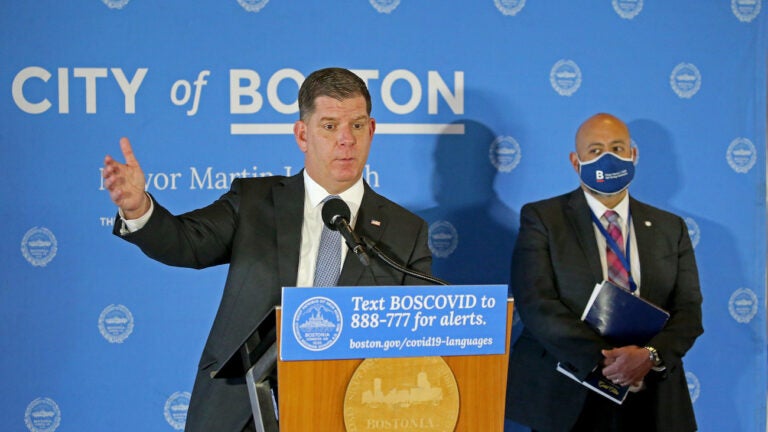 A forthcoming city-developed app aims to generate business for local shops, restaurants, salons, gyms, and other establishments as they weather the financial blow of COVID-19.
Mayor Marty Walsh on Wednesday announced officials are working on launching the "B-Local" app in partnership with Colu. By using the app when making purchases, customers will earn "Boston Points," which they will be able to use like cash, with each point worth $1, at participating businesses.
The city will reimburse the businesses for the points redeemed, according to Walsh.
The initiative will help residents connect with local Black-owned, women-owned, and Main Street businesses, Walsh said.
"They've had a really tough year here and the ones that are surviving, we want them to get through these next few months here so they can be successful," the mayor said during a press conference.
Boston is currently recruiting businesses to participate in the app, according to Walsh. Those interested in doing so should contact the city's Small Business Office or visit boston.gov/b-local for more information.