Local
Mass. congressional delegation wants explanation on MBTA service cuts
"We hope you can reassure us that the federal assistance Congress has provided will be used to completely restore any and all service cuts as soon as possible."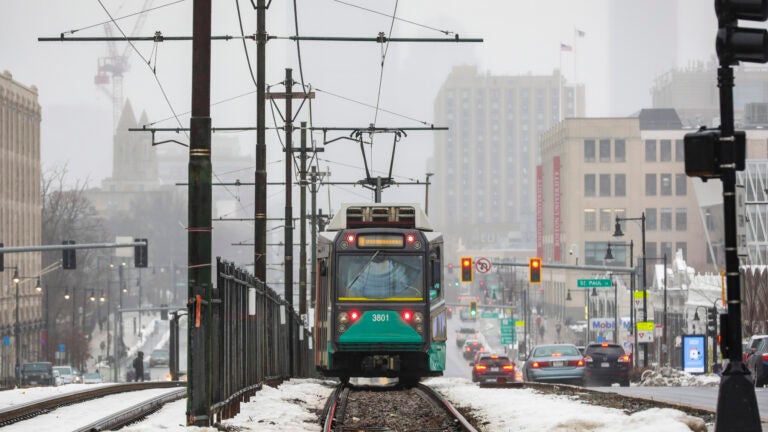 The Massachusetts congressional delegation called on MBTA leaders Wednesday to provide explanations as to why service cuts on subway and bus routes that began this week are needed, even as the state receives over $1 billion in transit funding through federal COVID-19 relief.
In a letter to MBTA General Manager Steve Poftak, lawmakers wrote they never received a response to a letter they sent in December that expressed similar sentiments and concerns about reducing service.
"Moreover, since our original letter, Congress has secured over $250 million for the MBTA, and the American Rescue Plan will provide an estimated $1 billion in additional transit funding to the Commonwealth," the lawmakers wrote. "We urge you to provide evidence that justifies decreased service despite this robust federal relief, as we previously requested, or immediately reverse the recent service cuts, which disproportionately harm essential workers and low-income communities who rely on the MBTA for commutes and access to critical services."
The MBTA began the controversial cuts to subway and bus service on Sunday as part of an attempt to make up for money the agency lost when ridership dropped off during the pandemic. Similar reductions were made to commuter rail and ferry service earlier this year.
The cuts are intended to be temporary. MBTA officials have said service will be restored as ridership rebounds.
Still, the agency expects the return of ridership to pre-2020 levels to take several years, with the best-case scenario forecasting an 89 percent return of 2019 levels by 2026. By that point, a four-year budget deficit would total nearly $1.8 billion, even with current cost-saving efforts.
The projection, however, does not account for the latest round of funding Massachusetts will receive through the $1.9 trillion American Rescue Plan passed last week. MBTA officials have said they do not expect to know exactly how much the agency will receive until several weeks after the legislative package was signed into law.
Even so, Congressman Stephen Lynch, a South Boston Democrat, on Monday slammed the MBTA for the cuts as well as for the indefinite furlough of 40 conductors and assistant conductors by Keolis Commuter Services, the company that operates the commuter rail.
"It is incongruous with our intent … that an agency would take federal support from the taxpayer and then cut services to those same taxpayers," Lynch said at a press conference. "That doesn't work for us."
Wednesday's letter from lawmakers came a day after an MBTA Orange Line train derailed near Wellington Station, prompting the agency to remove five of its new Orange and Red Line trains from service, although the senators and representatives did not mention the incident.
The group of legislators told Poftak they consider mass transit a public good that is needed to combat climate change and to help Massachusetts in its post-pandemic recovery.
" As such, we again request that the MBTA provide clear evidence demonstrating the continued need for this degree of service reduction in light of the significant federal assistance the Authority has received," the letter reads. "Finally, we hope you can reassure us that the federal assistance Congress has provided will be used to completely restore any and all service cuts as soon as possible."
Read the full letter:
Get Boston.com's browser alerts:
Enable breaking news notifications straight to your internet browser.