Local
Following criticism from lawmakers, MBTA says it will accelerate plans to restore service
"I want to assure you that this pathway to full service will be fully funded."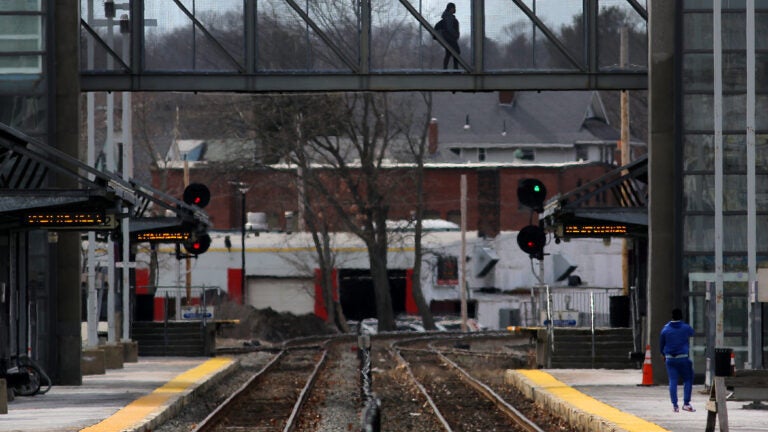 MBTA officials had always said they planned to restore their recent sweeping, pandemic-induced service cuts as riders returned to the system.
However, the agency is now planning to accelerate that process.
Following backlash from the Massachusetts congressional delegation over the agency's plan to save federal relief funds until that time, MBTA General Manager Steve Poftak said in a letter Friday to Rep. Stephen Lynch that the T will increase bus and subway service "as quickly as possible."
"The Authority is committed to hiring and training operators for buses and trains as soon as feasible and I am directing staff to increase service levels on bus and rail as quickly as possible," Poftak said. "Lastly, I want to assure you that this pathway to full service will be fully funded."
That doesn't mean full service will return immediately.
As the State House News Service first reported Monday, the MBTA plans to fully fund "100 percent of pre-COVID service hours" for the next fiscal year, which begins in July. The timeline for the restoration of the cuts, which hit the T's bus and subway lines on March 14, remains unclear.
"Fully funding the service hours means the MBTA can begin the process of hiring and training the personnel needed to restore service levels incrementally," MBTA spokesman Joe Pesaturo told the service. "The restoration process also includes developing service schedules. While the T is not in a position to restore all pre-pandemic service immediately, the planning process for getting there is starting now."
The news comes after the MBTA said last week that it would no longer indefinitely furlough 40 commuter rail conductors (the cuts took effect on the commuter rail and ferry in January). The MBTA has not laid off any employees due to the pandemic.
"I embrace this as the correct path forward, and appreciate your support as well," Poftak wrote to Lynch.
The reversals — or at least acceleration of plans — come after the Massachusetts congressional delegation requested an explanation from the MBTA for why they were cutting service after receiving more than $1 billion in federal funds from the COVID-19 relief bills passed by Congress in December and March.
T officials have pointed to projected long-term budget deficits, due to forecasts showing that ridership may not fully rebound to pre-pandemic levels for several years, if ever. MBTA leaders said they were hoping to use the federal funds for those budget deficits, which are projected to be as much as hundreds of millions of dollars a year beginning in the mid-2020s.
However, the cuts imposed this winter were estimated to save just $21 million through June. And members of Congress say the federal relief funds were intended to prevent service cuts and layoffs (the funds also helped other major transit agencies, such as in Washington, D.C., and New York, reverse plans to impose cuts).
"It is incongruous with with our intent … that an agency would take federal support from the taxpayer and then cut services to those same taxpayers," Lynch said during a press conference last week. "That doesn't work for us."
Before the criticism, MBTA leaders said they planned to begin restoring service this summer and fall. The agency also plans to shift commuter rail schedules beginning April 5 to provide more service throughout the day.
"We will watch ridership carefully and add service as indicated by increases in ridership," Poftak wrote Friday.
"This is an overall approach that will ramp up MBTA service as quickly as possible, preserve staffing levels and maintain the MBTA's commitment to offer appropriate levels of service as the public returns to transit in a post-pandemic world," he added.
Get Boston.com's browser alerts:
Enable breaking news notifications straight to your internet browser.