Local
Maura Healey says hundreds of Massachusetts residents will get refunds from Boston Sports Clubs
"While obtaining money from a bankrupt company can present significant challenges, we are pleased to be able to get this result."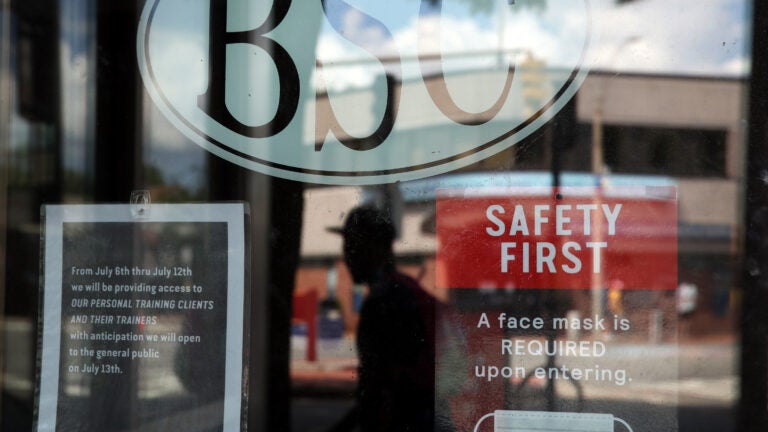 Hundreds of Massachusetts residents who were billed against their will by Boston Sports Clubs are now slated to get full refunds, according Attorney General Maura Healey's office.
Healey announced Tuesday that her office had secured $126,858 in refunds for 588 people in Massachusetts — averaging over $215 a person —  through a court order her office obtained after Town Sports International, the parent company of BSC, filed for bankruptcy in September. The gym chain was subsequently acquired through the bankruptcy process in November 30 by a New York-based investment bank.
BSC first came under fire last spring after it temporarily closed locations due to the COVID-19 pandemic, stonewalled gym-goers who wanted to cancel their membership, and then continued to charge them. Healey's office then stepped in and got BSC to agree to stop charging members while closed and to grant cancellation requests. However, Healey sued the company in November after it did not fulfill many of those cancellation requests and automatically began charging members when the gyms in Massachusetts were allowed to reopen in July.
At the time, Healey's office said they had received more than 2,000 complaints about BSC's billing practices.
The newly secured refunds will go to consumers who were wrongfully charged before Nov. 30 and submitted claims for refunds through the process Healey announced in December. The attorney general's office said those eligible will receive a notification next week informing them about the result of their claim, followed by an email with payment via virtual Mastercard.
Consumers will receive refunds in the amounts they indicated in their claims or, if no amount was stated, based on company records.
"Our goal from the beginning has been about securing relief for consumers who were swindled by BSC and trapped in their memberships," Healey said in a statement Tuesday. "While obtaining money from a bankrupt company can present significant challenges, we are pleased to be able to get this result for the hundreds of consumers who took part in the claims process."
Healey's office says they are continuing to pursue their lawsuit against BSC and former Towns Sports International CEO Patrick Walsh in Suffolk Superior Court to obtain additional refunds.
Town Sports International, which faced financial challenges even prior to the pandemic, began quietly closing many of its BSC gyms late last year. The company had more than 30 locations in Massachusetts before the pandemic. According to BSC's website, that number is down to 15.
Get Boston.com's browser alerts:
Enable breaking news notifications straight to your internet browser.